If you're looking to improve your business, the best mystery shopping companies can help. These firms send undercover shoppers to experience your service, just like a regular customer would. They report back on everything from how friendly the staff is to how clean your store looks. This gives you the insights you need to make your business better.
So, if you want to take your customer service to the next level, read on to find out what makes these companies so great at what they do.
What Is a Mystery Shopper?
Are you curious about what mystery shopper does and how they help businesses improve? A mystery shopper is essentially a "secret customer" who gets paid to shop at stores or use services. But they're not just any customer; they have a special mission.
Why is the Mystery Shopper's Report Important?
The report generated by a mystery shopper serves as a valuable tool for businesses. It offers detailed insights into what the business is doing well, and equally importantly, areas where improvement is needed. The ultimate goal of this exercise is to elevate the customer experience, ensuring that every customer, including you, has a more enjoyable and efficient shopping or service encounter.
Top 10 Best Mystery Shopping Companies to Work For in 2023
1. Market Force
2. IPSOS (formerly GfK Mystery Shopping)
3. BestMark
4. Second to None
5. IntelliShop
6. BARE International
7. A Closer Look
8. Sinclair Customer Metrics
9. Coyle Hospitality Group
10. Secret Shopper
1. Market Force
Pros: Easy-to-use app, comprehensive reports, and wide range of assignments.
Cons: Pay can be on the lower side.
Market Force has a solid reputation in the industry and offers a variety of assignments, including retail, restaurants, and financial services. The company is well-known for its easy-to-use mobile app that simplifies the reporting process.
2. IPSOS (formerly GfK Mystery Shopping)
Pros: Reputable, good variety of clients, quick payment.
Cons: Limited number of assignments in rural areas.
IPSOS is a global market research company that offers an array of services including mystery shopping. They work with clients in industries ranging from automotive to healthcare.
3. BestMark
Pros: High pay rates, A+ BBB rating, and opportunities for vehicle maintenance assessments.
Cons: Shopper demographic limitations for certain assignments.
With an A+ rating from the Better Business Bureau, BestMark is a trusted name in the industry. They offer a variety of opportunities and often pay higher than the industry average.
4. Second to None
Pros: Niche market opportunities, responsive support team.
Cons: Fewer job opportunities compared to bigger companies.
Second to None is known for its focus on niche markets like healthcare and sustainability. The company offers a range of opportunities and provides a responsive support team.
5. IntelliShop
Pros: Diverse range of industries, intuitive platform.
Cons: Lengthy approval process for reports.
IntelliShop is known for offering a wide range of assignments, including restaurant, retail, and automotive shops. Their reporting platform is user-friendly, but the approval process can sometimes be tedious.
6. BARE International
Pros: Global opportunities, user-friendly app, and quick payments.
Cons: Limited number of high-paying jobs.
BARE International is a global company with opportunities for international mystery shopping. Their user-friendly app makes it easy to search for jobs and submit reports.
7. A Closer Look
Pros: Specializes in the hospitality and restaurant industry, flexible schedule.
Cons: The approval process can be lengthy.
A Closer Look is a fantastic option for those interested in evaluating restaurants and hospitality services. The company is well-regarded for its comprehensive reports and thorough shopper evaluations.
8. Sinclair Customer Metrics
Pros: Over 30 years of experience, good pay rates.
Cons: Limited industries covered.
Sinclair Customer Metrics is a veteran in the mystery shopping world. While they may not offer a broad range of industries, their reputation and pay rates are solid.
9. Coyle Hospitality Group
Pros: Specializes in high-end evaluations, and higher-than-average pay.
Cons: Limited number of assignments, competitive.
Coyle focuses primarily on luxury hotels, restaurants, and services. If you have an eye for detail and appreciate the finer things, Coyle may be a great fit.
10. Secret Shopper
Pros: Variety of opportunities, online training.
Cons: Pay can be inconsistent.
Secret Shopper offers a range of assignments and also provides online training for new mystery shoppers. The pay can be inconsistent, but the wide range of opportunities makes up for it.
How to Get Started with These Best Mystery Shopping Companies
Getting started as a mystery shopper is generally straightforward:
1. Register: Sign up on the company's website.
2. Review Available Assignments: Browse through the list of assignments and apply for the ones that interest you.
3. Get Approved: Once approved, you'll receive all the instructions for the assignment.
Why You Should Consider Becoming a Mystery Shopper
Mystery shopping can offer more than just a paycheck. Here are some benefits:
• Get Paid: Most companies compensate you for your time and may also reimburse your purchases.
• Free Merchandise: Depending on the job, you might get to keep the products you are instructed to buy.
• Impact Customer Service: Your feedback directly helps businesses improve their customer service.
Criteria for Choosing the Best Mystery Shopping Companies
1. Credibility and Trustworthiness
Look for well-established companies, with a track record of reliability. Research their history, leadership team, and any notable partnerships.
2. Range of Assignments
A good company will offer a variety of assignments—everything from quick retail visits to long-term assignments.
3. Payment Terms and Reliability
Ensure that the company has transparent payment terms, and check for reviews to confirm they pay on time.
4. User Reviews and Ratings
Real-world feedback from other mystery shoppers can provide invaluable insights into a company's pros and cons.
Red Flags to Watch Out For
• Upfront fees for registration.
• No clear payment terms.
• Negative reviews about payment delays or no payment.
FAQs About Best Mystery Shopping Companies
What are the best mystery shopping companies?
The top mystery shopping companies in 2023 are Market Force, IPSOS, BestMark, Second to None, IntelliShop, BARE International, A Closer Look, Sinclair Customer Metrics, Coyle Hospitality Group, and Secret Shopper.
Which Mystery Shopping Companies Pay the Best?
BestMark offers top-notch pay and has an A+ BBB rating. Coyle focuses on luxury evaluations with corresponding high pay.
What Are the Best Mystery Shopping Companies to Work For?
Look no further! Check out these top picks.
Market Force: The go-to for user-friendly apps.
IPSOS: Quick payments, diverse opportunities.
BestMark: High pay plus an A+ BBB rating.
Second to None: Unique niches, awesome support.
IntelliShop: Versatility and intuitive reporting.
BARE International: Go global and get paid fast!
A Closer Look: Dive into hospitality and dining.
Sinclair Customer Metrics: Decades of experience, solid pay.
Coyle Hospitality Group: Luxury tasks with luxury pay.
Secret Shopper: Great for beginners, offers training.
Additional Resources
1. MSPA—Professional Certification for Mystery Shoppers
2. Online forums for Mystery Shoppers
Happy mystery shopping!
Read More: Get paid to Watch Netflix: 8 Innovative Methods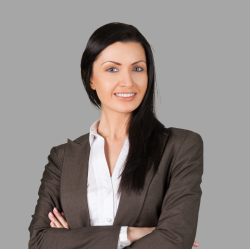 Latest posts by Dollar Catalyst
(see all)