Making money by taking pictures is a fun way for anyone who loves snapping photos to earn extra cash. It's not just for expert photographers but for anyone who enjoys capturing moments. By using different websites, you can show your photos to the world and find people who want to buy them.
This article will show you easy places where you can get paid to take pictures.
The Basics of Getting Paid for Photography
To earn money from photography, create a strong online presence through a website and social media, offer photography services, and explore income streams like print sales and licensing your images for commercial use. Networking and building a solid portfolio are crucial for success.
Online Stock Photography Websites
Online Stock Photography Websites are user-friendly digital platforms where photographers can get paid to take pictures. These sites host a variety of high-quality images on diverse themes, offering a convenient space for photography enthusiasts to monetize their work and for users to find and purchase the ideal photos for their needs.
a)

Shutterstock
Shutterstock is a famous website where photographers can sell their pictures and earn money. People pay to download these high-quality pictures from Shutterstock. It is great for photographers who want to share their work with many people and make money from it. This website has lots of different pictures available for customers to buy.
b)

Adobe Stock
Adobe Stock is a place where photographers can sell their photos easily, especially if they already use Adobe apps. Photographers make money every time someone buys one of their pictures on this platform. This is great for photographers who are used to Adobe products. It's a good place for photographers who want to sell their high-quality photos to people who are looking for top-notch pictures.
c)

iStock
iStock has different levels of commission (or pay) for photographers. This means photographers can earn more money if they upload more and better pictures. So, photographers who are ready to spend time making their work better and different can earn more money on this platform. iStock is famous for its flexible pay system and is dedicated to providing good-quality pictures to the people who use the platform.
d)

Alamy
Alamy is renowned for providing photographers with a substantial portion of the profits when their photos are sold, allowing them to receive half of the sale price for each photo. Additionally, Alamy permits photographers to showcase their images on websites other than Alamy, thereby enabling them to expose their work to a wider audience and to increase their earnings through the use of various photo-selling websites.
e)

123RF
123RF is a straightforward and user-friendly platform where photographers can market their pictures. Here, photographers can earn up to 60% in profits from the sale of their images. This platform is an excellent choice for photographers, regardless of their level of experience, owing to its ease of use and favorable payment terms. It ensures that all photographers have an equitable opportunity to earn income from their work.
Related Article: Get Paid to Watch Netflix
Top Platforms for Freelance Photography
For freelance photography enthusiasts, several online platforms provide opportunities to showcase their skills and earn money. These platforms serve as valuable resources to help you kickstart your freelance photography journey. Here are some of the top platforms to consider:
a)

Upwork
On Upwork, you can get paid for taking pictures by creating a profile and bidding on photography jobs. Clients post their needs, and photographers offer to complete the projects for a certain price. Once a job is finished, clients pay through Upwork's secure payment system. Photographers can then withdraw their earnings from Upwork in several different ways, like bank transfer or PayPal.
b)

Guru
Guru is a thriving platform where photographers can showcase their skills, connect with clients, and secure paid projects. By creating a robust profile, photographers can attract a variety of clients, agree on pricing, and receive secure payments upon completion of projects. This platform acts as a lucrative conduit for passionate photographers to monetize their skills and build a prosperous career.
c)

PeoplePerHour
At PeoplePerHour, photographers can get paid by offering their services to people looking for photography work. You can create a profile and showcase your work to attract clients. Once a client hires you, you complete the photography assignment and get paid either hourly or at a fixed rate. After completing the work, the payment is securely transferred to you through the platform.
d)

Freelancer
At Freelancer, photographers can earn money by taking pictures as it is a platform that connects freelancers with clients in need of photography services. Users start by creating a profile to showcase their photography skills and portfolio. After finding suitable photography gigs or projects, photographers can bid on them, discuss terms, and settle on payment details with clients. Once the project is completed satisfactorily, photographers receive their payment, giving freelancers a convenient way to monetize photography skills.
e)

Fiverr
On Fiverr, photographers can earn money by offering their services and capturing beautiful images as per client needs. After creating a profile, you list a "Gig," describing the photo services you provide, and set a price. Clients seeking photography services can then find you and buy your Gig. Once the job is completed and the client is satisfied, Fiverr releases the payment to you, keeping a small fee, and you enjoy your earnings.
Related Article: Get Paid to Advertise on Your Car
Sell Your Photos as Dazzling Art Pieces 🖼
Your photography skills can go beyond mere snapshots and become stunning art pieces. Some platforms enable you to showcase your work as exquisite art, allowing you to sell your photos as captivating pieces of art. Here are some platforms to consider for this artistic endeavor:
a)

Fine Art America
At Fine Art America, photographers can earn money by selling pictures. Once you upload your photography, it can be bought as prints, home decor, or other products by customers around the world. Every time someone makes a purchase, you earn a commission. This way, Fine Art America offers a practical platform for photographers to monetize their passion and skills.
b)

Artfinder
At Artfinder, photographers can earn money by selling pictures they've taken. This platform allows artists to upload their work and set their prices, giving photographers control over how much they earn. When a customer buys a photograph, Artfinder handles the transaction, ensuring a secure payment process. Once a sale is made, photographers receive their earnings, allowing them to profit from their passion and skill.
c)

Zatista
Zatista is a premium marketplace for buying and selling original art, including photography. Photographers can list their images and reach a community of art collectors willing to pay premium prices for unique pieces of art.
Each of these platforms offers a unique opportunity for photographers to sell their photos as art, enabling them to reach a wider audience and earn money from their creativity.
d)

Saatchi Art
Saatchi Art is a leading platform for artists to sell their work, including photographers. It allows photographers to upload their pictures and sell them as prints, framed prints, or canvas prints to a global audience of art enthusiasts.
e)

Etsy
Etsy is a popular online marketplace where creative people can sell their work, including photographers who can sell their pictures. To earn money, photographers can set up a shop and list their photographs for sale, either as prints or digital downloads. Buyers from around the world can browse the shop, purchase pictures, and pay directly through the platform. By setting up a well-curated shop and offering high-quality images, photographers can effectively monetize their skills and passion on Etsy.
Checking out Different Ways to Get Paid to Take Pictures
1.

Event Photography
When it comes to event photography, you're not just taking pictures; you're creating lasting memories and earning a living doing what you love. Events like weddings, parties, and corporate functions offer a wealth of opportunities for photographers. By offering your services in this niche, you can not only make money but also play a vital role in preserving cherished moments for your clients.
2.

Travel Photography
Do you have a passion for travel and a keen eye for photography? If so, becoming a travel photographer might be your dream job. Travel agencies, magazines, and blogs are always in need of captivating images of exotic destinations. Your travel photographs can not only document your adventures but also fund your future journeys. It's a delightful way to combine your love for exploration and photography.
3.

Real Estate Photography
The real estate industry heavily relies on stunning visuals to sell properties, and this is where real estate photographers shine. Specializing in capturing homes and commercial spaces in their best light can be a highly profitable niche, especially in a booming housing market. Your high-quality images can make properties more appealing to potential buyers, and in return, you can secure a steady stream of clients in this lucrative field.
4.

Nature and Wildlife Photography
This niche allows you to immerse yourself in the beauty of landscapes and the wonder of wildlife. Your captivating images can find a home in magazines, websites, and even conservation organizations, helping raise awareness about the natural world. To succeed in this field, invest in top-notch equipment and hone your skills in wildlife tracking – your passion can lead to both personal satisfaction and financial rewards.
Essential Gear for Professional Photography and Earning a Paycheck
When it comes to pursuing a career in professional photography and getting paid for your skills, having the right equipment is crucial. Here are five essential tools you need to capture stunning images and start earning:
Camera: Invest in a high-quality DSLR or mirrorless camera with interchangeable lenses. These provide superior image quality and versatility, allowing you to adapt to various shooting situations.
Lenses: A selection of lenses is vital for different photography genres. Wide-angle for landscapes, prime for portraits, and telephoto for wildlife or sports ensure you're prepared for diverse client needs.
Tripod: A sturdy tripod stabilizes your camera, reducing the risk of shaky shots. It's indispensable for long exposures, night photography, and ensuring sharpness in various conditions.
Lighting Equipment: Whether it's external flashes, softboxes, or reflectors, lighting gear is key for achieving professional results, especially in studio or portrait photography.
Editing Software: Post-processing is just as important as capturing the shot. Invest in professional editing software like Adobe Lightroom or Photoshop to enhance and fine-tune your images.
By acquiring these essential tools and continually honing your skills, you'll be well on your way to taking professional photos that clients are willing to pay for. Remember, it's not just about the gear, but also your creativity and dedication that will set you apart in the competitive world of photography.
FAQs About getting paid to take pictures
How to get paid to take pictures?
1. Start by building a strong photography portfolio showcasing your skills.
2. Offer your services for events, stock photography, or freelance work.
3. Market yourself through social media, photography websites, and local networking to attract paying clients.
Can I get paid for taking pictures?
Yes, you can get paid for taking pictures. Many photographers earn money through various avenues, including selling prints, working as freelance photographers, doing event photography, and contributing to stock photography websites.
How can I make my photos stand out in stock photography?
To make your photos stand out in stock photography, focus on uniqueness, high-quality composition, and attention to detail. Research market trends, keyword your images effectively, and create images that meet the demands of potential buyers.
Where can I find freelance photography opportunities?
You can find freelance photography opportunities through websites like Upwork, Freelancer, and Fiverr. Networking, reaching out to potential clients, and joining photography associations can also lead to freelance work.
Summary
In Summary, venturing into the world of photography offers not only the opportunity to capture beautiful moments but also to earn a substantial income. Whether you choose stock photography or freelance gigs, building a strong portfolio and marketing yourself effectively is key. With dedication and the right strategies, you can turn your passion for photography into a rewarding career.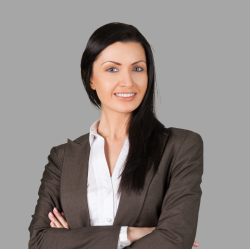 Latest posts by Dollar Catalyst
(see all)