If you're looking to get hired as a virtual assistant but lack experience, don't worry. With the right skills and approach, you can still land your dream job. Learn How to Get Hired Pinterest VA Without Experience in this article.The demand for virtual assistants has increased as remote work has become more prevalent. The demand for virtual assistants has skyrocketed as more companies migrate their activities online. Because they feel they lack the essential experience, many people refrain from applying for virtual assistant positions. The good news is that hiring a virtual assistant without expertise is still an option. This post will demonstrate how in detail.
Why Choose a Career as a Virtual Assistant?
Flexibility: As long as they have a computer and an internet connection, virtual assistants can work from any location. Because of this, it is the perfect profession for those who value work-life balance or have other obligations.
Numerous job opportunities: Virtual assistants have the chance to work for clients in a variety of sectors and businesses, which gives them the ability to obtain expertise in a variety of occupations.
Increased demand: The rise of remote work and the gig economy has led to an increase in demand for virtual assistants. As more businesses move online, the need for virtual assistants continues to grow.
Variety of duties: Virtual assistants can handle a range of duties, including research, customer support, social media management, and office work. This enables a fluid and diverse workload.
Opportunities for entrepreneurship: Many virtual assistants work as independent contractors or launch their own businesses, allowing them the freedom to choose their own schedules and fees.

Essential Skills for Virtual Assistants
Discover the must-have skills for virtual assistants to succeed in today's digital world! From time-management to communication, we've got you covered. Read more to enhance your career.
By developing strong communication, time management, and technology proficiency, you'll be well on your way to success in this exciting field. Whether you're just starting out or looking to improve your existing skills, make sure to focus on these essential abilities to thrive in the remote workplace.
Knowing the fundamentals of Pinterest
A virtual assistant for Pinterest should be familiar with the fundamentals of the platform. They ought to understand how to sign up for a Pinterest account, make boards, and save pins. Additionally, they must to understand how to search Pinterest for pins associated with a given subject.
Understanding of Pinterest marketing tactics
A virtual assistant for Pinterest should be familiar with its advertising methods. They should be able to identify the appropriate demographic, develop pins that are optimised for engagement, and design a Pinterest marketing strategy.
Pinterest SEO expertise
Because Pinterest is a visual search engine, keywords are used to rank pins in search results. A virtual assistant on Pinterest should be knowledgeable about Pinterest SEO and be able to prepare pins for search engine results.
Comprehending Pinterest Analytics
Pinterest Analytics is a potent tool that enables companies to monitor the effectiveness of their Pinterest accounts. A virtual assistant on Pinterest should understand how to use Pinterest Analytics to monitor important data like impressions, engagement, and clicks.
Making Pinterest images with graphic design software
Because Pinterest is a visual medium, companies must produce attention-grabbing images to draw consumers in. To make stunning Pinterest images, a virtual assistant for Pinterest should be familiar with graphic design software like Canva or Adobe Photoshop.
The power to craft captivating Pinterest descriptions
The success of a pin depends in large part on its description on Pinterest. A virtual assistant on Pinterest should be able to compose compelling Pinterest descriptions that persuade visitors to interact with a pin.
Understanding of Pinterest groups
A pin's exposure can be greatly increased by using Pinterest group boards. A Pinterest virtual assistant should be able to locate pertinent group boards and join them in order to broaden the audience for a company's Pinterest account.
Knowledge of Tailwind and other Pinterest planning applications
When managing a Pinterest account, scheduling solutions like Tailwind can be quite time-effective. To make sure that a company's Pinterest account is consistently active and interesting, a Pinterest virtual assistant should be knowledgeable about Tailwind and other Pinterest scheduling tools.
Shown abilities in customer service
Users of Pinterest can post messages or comments on a business's Pinterest account. A virtual assistant for Pinterest should be able to answer to users quickly and professionally, and they should have strong communication skills.
How to Get Hired as a Virtual Assistant Without Experience
Build a Strong Online Presence
Make a reputable website or blog.

Utilise social media to display your abilities.

Join online forums and take part in conversations.
Leverage Your Existing Skills
Determine the transferrable talents you have from your prior employment.

In both your resume and cover letter, emphasise your pertinent talents.
Consider Freelancing or Internships
Offer your freelance skills on websites like Upwork or Fiverr.

To obtain expertise, look for internships as a virtual assistant.

Make connections in the sector and request recommendations.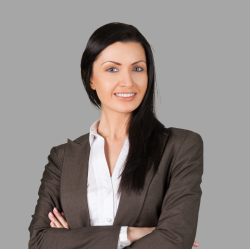 Latest posts by Dollar Catalyst
(see all)