Are you motivated to start your own business but have limited funds to invest? Don't worry, we will analyze various low-cost business start-up Options that can help you Initiate with less investment. As more and more people choose to work from home, it's essential to keep in mind that there are plenty of business chances right in your neighborhood.
We understand the challenges you face when trying to launch a business on a tight budget, and you are looking for a low cost business start up. Here, we present five enticing business plans that you can kickstart even with a limited budget.
Remember, your success starts with taking the first step!
Here are five low-cost business start-up
1. Organic Food Delivery Service
Starting an organic food delivery business means starting a service that focuses on delivering fresh, quality organic food directly to customers' homes. For a low-cost business startup, the estimated amount needed to launch an organic food delivery service in the USA can range from $5,000 to $10,000, depending on factors like scale, location, and operational expenses
This means sourcing organic products from trusted farmers and suppliers who use natural farming methods without synthetic pesticides, and genetically modified organisms. Service providers can deliver these nutritious and sustainable foods promptly to individuals and families who prioritize their health and well-being.
By offering this easy and eco-friendly solution, you can promote healthy lifestyles and support local organic farming.
Organic food suppliers need to differentiate themselves to gain a competitive advantage. e.g.
✦ Adapting menus
✦ Cost and flexibility considerations
✦ Delivery and packaging schedules
✦ Emphasizing the freshness
✦ Nutritional value of products
✦ Developing partnerships with local communities
✦ Highlighting the health benefits of organic products
✦ Invest in user-friendly mobile apps
✦ Systematic order tracking systems
Licensing Requirements: Before launching your organic food delivery business, it is important that you know the licensing requirements in your country. These may include food handling permits, business licenses, and compliance with certain organic food regulations.
2. Fitness Training Center (

low-cost business

)
Before opening a fitness center, it is important to conduct market research. This research will help you identify your target audience, understand their preferences, and determine the competition in the area.
Analyzing market trends and consumer behavior will enable you to tailor your services and stand out in a crowded market.
Selecting the right location for your fitness center is paramount. Consider factors such as parking availability, near residential areas or offices, and competition in the surroundings.
A well-chosen location can attract more customers and contribute to the long-term success of your fitness center.
Legal requirements are crucial when starting a fitness center. You will need to obtain permits and licenses from local authorities and regulatory bodies.
3. Domain Selling
It is your first time buying and selling domains and you don't know where to start, don't worry. This blog guide you full process, even if you don't have any experience in this field.
Internet websites are identified by their domain names, which are different addresses.
They consist of two main parts: the actual domain (e.g., my website) and the top-level domain (e.g., .com, .net, .org).
When choosing domain names, it's important to consider their relevance, memorability, and potential resale value.
To increase your chances of success, you should research the most popular domain niches. Identify trends that are emerging, domains with growth potential, and the most popular keywords.
By focusing on these niches, you can acquire valuable domains that can attract buyers.
How to Sell Domain in Profit
You buy a domain to sell it, you can list it on specialized online platforms like domain marketplaces or auction websites. These platforms connect buyers and sellers and allow them to negotiate deals.
To list your domain, create an account, provide relevant details, set a price or participate in an auction, and upload any required documentation.
When a buyer shows interest, the platform helps you how to update ownership information and transfer the domain to the buyer's registrar.
Transfer processes vary, so follow the platform's guidelines for a smooth and secure transaction. 
Call of Action to Boost Domain Selling
You can turn domains into working websites or landing pages rather than just reselling them. This strategy makes them more marketable and makes them attractive to buyers in the future.
Related: Most Profitable Business to Start with 10k
4. Telemarketing 
You can consider the idea of creating your own business with just a phone.
Starting a telemarketing/customer service business means setting up a company that specializes in making phone calls to sell products or services, as well as providing support to customers who have questions or issues.
You need a license or permit to start a telemarketing business which can range from $50 to a few hundred dollars annually, depending on your location.
A telemarketer should be adopted strong communication skills, active listening, and problem-solving abilities. with these abilities, you may give consumers memorable experiences.
By building direct partnerships with companies, you may use your expertise to offer full telemarketing services. You can have more control over your income and the clients you work with.
Many telemarketers charge an hourly rate for their services ranging from $20 to $50 per hour.
On average, telemarketing services in the USA can range from $2,000 to $10,000 per month, depending on the factors of the target audience, Script Development, and Complexity of the Campaign.
5. Event Planning
Event planners and coordinators are always in demand, whether it be for weddings or business gatherings.
Think about starting an event-organizing company if you have exceptional communication and organizational skills.
Offer services that cover every aspect of event management, including venue selection, vendor coordination, budget management, and on-site supervision.
Utilize social media to reach out to new customers and build a portfolio of your successful events.
By embracing these locally-based low-capital business ideas, you can tap into the unique needs and preferences of your community.
Do not forget to do deep market research, build solid relationships with local vendors, and provide excellent customer service. You can make your community a full hub for successful businesses if you put effort, creativity, and a passion for business into it.
So, why wait? Start your business journey today!
Conclusion
if you are motivated to start your own business with limited funds, there are several low-cost options to consider. You can consider the potential of starting an organic food delivery service, opening a gym, trying domain sales, establishing a telemarketing/customer service business, or diving into event planning. You may make your passion into a profitable business by completing in-depth market research, obeying the law, and offering first-rate customer service. Take the first step towards your business adventure right away. Don't wait any longer.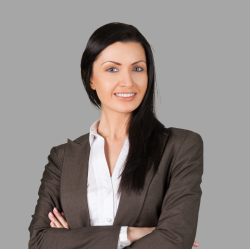 Latest posts by Dollar Catalyst
(see all)