Looking for an honest and informative Branded Surveys Review? You've come to the right place. In today's digital age, online survey platforms have become increasingly popular to earn extra cash or rewards from the comfort of your own home. In this review, we'll take a closer look at Branded Surveys, its features, earning potential, and overall user experience, so you can decide whether this platform is the right choice for you.
If you work for 3.5 hours a day on Branded Surveys, you can earn in a range between $8.33 and $20, taking into consideration factors like your location, the time of day, and your profile demographics.
What Is Branded Surveys?
Branded Surveys are your passport to a world where your opinions are not just heard but also rewarded. It's an exciting online platform that transforms your thoughts into tangible incentives, connecting you with companies eager to pay for your valuable insights through engaging surveys.
Branded Surveys' Reputation in the Online Survey Industry
Branded Surveys gets a solid 4.1 out of 5 stars on various review sites. People like it, which means it's likely a good place to take surveys. Additionally, Dollar Catalyst has rated it at 4.3 out of 5 stars, further highlighting its positive reputation.
Branded Surveys Review – Pros and Cons
Pros: 👍
1. Flexible earning opportunities.
2. A variety of payment options.
3. User-friendly interface.
4. Quick access to your earnings.
Cons: 👎
1. Survey availability may vary.
2. Earnings may not replace a full-time income.
3. Time-Consuming.
Read More: Data Entry Jobs from Home No Experience
Signing Up for Branded Surveys
Creating an Account
To get started with Branded Surveys, you'll need to create an account. The registration process is straightforward and can be completed in a matter of minutes. You'll be asked to provide some basic information and a valid email address to confirm your registration.
Filling Out the Profile
After registering, it's essential to complete your profile. This step is crucial as it helps match you with surveys that are relevant to your demographics and interests. The more detailed your profile, the more survey opportunities you'll receive.
The Importance of Profile Completion
Fully completing your profile is crucial for maximizing your earnings on Branded Surveys. A complete profile increases your chances of receiving more survey invitations, which means more opportunities to earn rewards.
Earning Money with Branded Surveys
Branded Surveys offers several ways to earn money:
Taking Surveys
The primary way to earn on Branded Surveys is by participating in surveys. You'll receive invitations to surveys that match your profile, and for each survey you complete, you'll earn points that can be later converted into cash or gift cards.
To earn more points on Branded Surveys, consider the following tips:
Keep your profile complete and honest.
Log in regularly to find new surveys.
Provide truthful and consistent answers.
Be patient and prioritize quality responses.
Referral Program
Branded Surveys has a referral program that allows you to earn additional rewards by inviting friends and family to join the platform. When your referrals complete surveys, you'll receive a percentage of their earnings.
Tips for successful earning on Branded Surveys
Invite friends and family to join.
Explain the benefits of joining through your referral link.
Participating in Offers
You can also earn rewards by participating in various offers, such as trying out products and services, signing up for free trials, or making purchases through Branded Surveys' partner websites.
Tips for successful earning on Branded Surveys
Read terms and conditions carefully.
Manage free trial subscriptions to avoid charges.
Daily Polls
Branded Surveys offers daily polls, which are quick and easy to complete. These polls provide a small but consistent way to earn points.
Tips for successful earning on Branded Surveys
Complete them daily for steady earnings.
Use polls as a warm-up for longer surveys.
Remember, Protect your personal information and privacy.
Branded Surveys Rewards
Payment Options
Branded Surveys provides various payment options, including PayPal cash, gift cards to popular retailers, and even charitable donations. You can choose the reward that best suits your preferences.
Redeeming Your Earnings
Once you've accumulated enough points, you can redeem your earnings. The redemption process is simple and ensures that you receive your rewards promptly.
The Importance of Consistency
Consistency is key when using Branded Surveys. The more active you are on the platform, the more opportunities you'll have to earn rewards. Regularly checking for new surveys and offers is a good practice.
Branded Surveys Redemption and Withdrawal
Each point on Branded Surveys is equivalent to one cent, meaning that if you accumulate 100 points, you will have earned $1. The price of 1,000 points on Branded Surveys varies depending on the rewards you choose but typically hovers around $10.
To withdraw your earnings:
Log in to your Branded Surveys account.
Navigate to the "Rewards" section.
Follow the instructions to redeem your points or cash.
The Branded Surveys Experience
User-Friendly Interface
Branded Surveys is known for its user-friendly interface, making it easy for both beginners and experienced users to navigate the platform.
Survey Availability
The availability of surveys may vary based on your demographics and location. While some users may receive numerous survey invitations, others may have fewer opportunities.
Customer Support
Branded Surveys offers customer support to address any issues or concerns you may have while using the platform. This ensures that users have a positive experience and can resolve any problems promptly.
Summary
If you're looking to make some extra money in your free time, Branded Surveys can be a great option. It's a legitimate platform that offers various ways to earn rewards and has a user-friendly interface. However, it's not a substitute for a full-time job or a guaranteed source of income.
FAQs About Branded Surveys Reviews
How much did I earn in 3.5 hours?
Income potential for a 2.5-hour stint on Branded Surveys can fluctuate between $8.33 and $20, influenced by factors like your geographical location, the time of day, and the demographics in your profile.
Is Branded Surveys a legitimate platform?
Yes, Branded Surveys is a legitimate platform that allows users to earn rewards by participating in surveys and other activities.
How can I maximize my earnings on Branded Surveys?
To maximize your earnings, complete your profile, participate in surveys regularly, and consider using the referral program.
What kind of rewards can I earn on Branded Surveys?
You can earn cash via PayPal, gift cards to popular retailers, and even make charitable donations with your Branded Surveys earnings.
Are there any age restrictions for using Branded Surveys?
Users must be at least 18 years old to join Branded Surveys.
Can I rely on Branded Surveys as a full-time income source?
No, Branded Surveys is not a replacement for a full-time job. It's best suited for individuals looking to make extra money in their free time.
Final Thoughts
Provide truthful and consistent survey responses to avoid disqualification.
Always understand the terms and conditions of offers, especially free trials, to prevent unexpected charges.
Be organized, redeem points wisely, and prioritize your privacy for a successful and sustainable income on the platform.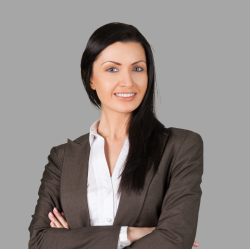 Latest posts by Dollar Catalyst
(see all)