In today's digital age, online shopping has become an integral part of our lives, with Amazon being a dominant player. However, as consumers seek variety, competitive pricing, and unique shopping experiences, it's important to explore Amazon alternatives.
In this article, we'll discover some excellent options that offer refreshing alternatives to Amazon, whether you're looking for unique stores, eco-friendly choices, or ways to support local businesses.
Ethical and Sustainable Alternatives to Amazon
1. The Detox Market
The Detox Market is a health and beauty retailer that specializes in offering a curated selection of natural and non-toxic products. Many consumers prefer to shop at The Detox Market as an alternative to Amazon because The Detox Market focuses exclusively on eco-friendly and clean products, ensuring a more environmentally conscious and health-oriented shopping experience.
Additionally, The Detox Market provides a platform for smaller, ethical brands that may not have visibility on Amazon, fostering support for local and sustainable businesses.
Easy Steps to Start Selling on The Detox Market
🌱 Choose eco-friendly products.
📝 Sign up.
🛒 List with details & good prices.
📦 Keep stock ready.
🌟 Provide excellent support for a strong reputation.
Strategies for Success in The Detox Market
The Detox Market as a seller, makes sure your products meet their clean beauty guidelines. Show off the natural ingredients, good practices, and safety of your products. Team up with influencers and beauty experts to get noticed.
2. Package Free Shop
Package Free Shop is an eco-conscious online retailer that offers sustainable, plastic-free, and environmentally friendly products. It's used as an alternative to Amazon to support ethical consumption and reduce plastic waste, promoting a more environmentally responsible shopping experience.
Easy Steps to Start Selling on Package Free Shop
✍️ Sign up as a seller on their website.
📷 Add clear images and descriptions of your items.
📣 Promote, engage with customers, and refine your listings.
Tips for Success on Package Free Shop
To do well as a seller on Package Free Shop, make sure people know how your products help the environment. Talk to folks who care about the planet and share tips on how to live eco-friendly. Give them choices for less packaging to cut down on waste.
3. Fair Trade Winds
Fair Trade Winds is chosen as an alternative to Amazon because it prioritizes ethical sourcing and fair wages for artisans. By supporting Fair Trade Winds, consumers promote sustainable practices and contribute to a more equitable global marketplace, unlike Amazon, which often prioritizes convenience over ethical considerations. Choosing Fair Trade Winds aligns with the values of social and environmental responsibility.
Easy Steps to Start Selling on Fair Trade Winds
📝 Sign up for an account.
📋 Complete the seller application form.
🌐 The website reviews products for alignment.
✅ Once approved, you can set up your seller profile.
🛍️ Start listing your products.
Tips for Success as a Fair Trade Winds Seller
To succeed on Fair Trade Winds as a seller, make sure your products are certified Fair Trade and made in a way that's good for people and the planet. Share the story behind your products, focusing on how they make a positive difference.
4. Etsy
People choose Etsy instead of Amazon because Etsy is a special place where you can buy things that are handmade, old, or made by artists. People who like things that are different and made with care like to shop there. Etsy has cool and unique stuff, unlike Amazon, which has lots of things that are made in big factories.

Easy Steps to Start Selling on Etsy
📝 Create a seller account.
🛍️ Setup Your Shop: Name, picture, description.
📷 List Products: Photos, descriptions, prices.
💳 Choose payment and shipping methods.
Tips for Etsy Success as a Seller 
To do well on Etsy, first, make a nice shop with good pictures and clear descriptions of what you're selling. Make sure your prices are fair and match the quality of your stuff. Be friendly with customers, answer their questions fast, and be helpful. Use Etsy's tools to get more people to see your stuff. And keep getting better at what you make so customers want to come back.
5. Thrive Market
Thrive Market's membership-based model provides access to competitive prices and discounts, enhancing its appeal as an Amazon alternative. They also commit to social and environmental responsibility, offering products that align with ethical and sustainable practices. Thrive Market is chosen as an alternative to Amazon because of its focus on healthy and sustainable products.
Easy Steps to Start Selling on Thrive Market
🌐 Go to (www.thrivemarket.com).
📝 Click on "Sign Up" to create your account.
💼 Thrive Market has an annual membership fee ($60)
🚚 Arrange shipping methods.
💰 Start selling on Thrive.
Tips for Success on Thrive Market as a Seller  
Take advantage of their seasonal promotions and discounts to maximize savings on organic and healthy products. Plan your shopping list, considering your dietary needs and preferences to make the most of Thrive Market's product selection and membership benefits.
Related: 19 Best eBay Alternatives to Try Now
Niche Marketplaces as Alternatives to Amazon
6. Newegg
Newegg is a niche marketplace specializing in electronics and computer hardware, catering to tech enthusiasts and professionals. It's essential for those seeking a wide selection of tech-related products with a focus on quality and expertise.
Easy Steps to Start Selling on Newegg
🚀 Visit the Newegg Seller Portal.
📝 Click "Register" to begin.
⏳ Approval in just a few business days.
📱 Log in to your new seller account.
🛒 Craft compelling product listings.
💌 Newegg alerts you of orders.
🚚 Ship promptly with tracking info.
Tips for Success on Thrive Newegg
To excel on Newegg, optimize product listings with attractive visuals and detailed descriptions. Prioritize rapid customer service and efficient order fulfillment to build a solid reputation for success.
7. Grailed
Grailed is a marketplace for high-end and streetwear fashion, attracting fashion-conscious individuals seeking unique and designer clothing items. It's important for those looking to buy or sell exclusive fashion pieces within a passionate community.
Easy Steps to Start Selling on Grailed
📧 Sign up with an email address.
🔍 Verify your account details.
✍️ Write a bio description.
📸 Upload item photos and details.
💰 Set price and shipping options.
Tips for Success on Grailed
Ensure your listings include detailed descriptions and high-quality photos to attract potential buyers. Additionally, actively engage with the Grailed community by liking and commenting on listings and following other users to build your profile's visibility and reputation.
8. Chairish
Chairish is a niche marketplace for vintage and used furniture, offering unique and stylish pieces for your home. It's significant for those interested in finding or selling distinctive, pre-loved furniture with character and history.
Easy Steps to Start Selling on Chairish
🌐 Go to the Chairish website.
📝 Follow the steps to create your seller account.
📬 Provide your name, email, and password.
📦 List items with detailed descriptions and photos.
🚀 Begin selling your items to interested buyers.
Tips for Success on Chairish
By combining stunning visuals and informative descriptions, you can increase your chances of making successful sales on Chairish.
9. Reverb
Reverb is a marketplace dedicated to musical instruments and audio equipment, serving musicians and audio enthusiasts. It's crucial for those seeking a wide variety of high-quality gear and instruments for their music-related needs.
Easy Steps to Start Selling on Reverb
📝 Create a Reverb account.
📷 List your products.
💲 Set competitive prices.
📊 Manage your sales.
📦 Ship items to buyers promptly.
Tips for Success on Reverb
Consider offering exclusive bundled deals or limited-time promotions to make your Reverb listings stand out. This can attract more potential buyers and create a sense of urgency, driving higher sales and increased visibility for your products.
10. Houzz
Houzz is a platform focused on home improvement and interior design, connecting users with products and professionals for home renovation projects. It's important for homeowners and interior design enthusiasts looking for inspiration, products, and services to enhance their living spaces.
Easy Steps to Start Selling on Houzz
📝 Create a seller account.
📦 List your products.
📋 Manage order fulfillment.
🚀 Market and grow.
Tips for Success on Houzz
Engage with the community by participating in discussions, showcasing your expertise, and offering personalized design advice to build trust and attract potential customers.
Emerging Players as Alternatives to Amazon:
11. Alibaba
Alibaba is a global e-commerce giant based in China. It connects buyers and sellers worldwide, offering a vast range of products at competitive prices.
Tips for Success on Alibaba
To succeed Alibaba as an alternative to Amazon, focus on building strong relationships with suppliers and mastering international trade regulations for seamless importing and exporting.
Easy Steps to Start Selling on Alibaba
📝 Sign up as a seller on Alibaba.
🛍️ Choose the products you want to sell.
🔍 Find reliable suppliers.
📦 Create appealing product listings.
🚀 Market your products, manage inquiries, and fulfill orders.
12. Walmart Marketplace
Walmart has been expanding its online marketplace to compete with Amazon. It offers a wide variety of products from different sellers.
Tips for Success on Walmart Marketplace
Firstly, ensure your product listings are optimized with compelling descriptions and competitive pricing, taking advantage of the platform's relatively less competitive landscape. Secondly, prioritize exceptional customer service and efficient order fulfillment to build a stellar reputation and foster increased sales on Walmart Marketplace. These approaches can help you thrive in the Walmart ecosystem while differentiating yourself from the Amazon marketplace.
Easy Steps to Start Selling on Walmart Marketplace
📝 Sign up for a Walmart Seller Account.
📦 List your products.
🚚 Fulfill orders.
📊 Manage your inventory.
🛍️ Provide excellent customer service.
13. Shopify
While not a traditional marketplace, Shopify is a platform that enables businesses to set up their online stores. Many small and emerging brands use Shopify to sell their products directly to consumers.
Tips for Success on Shopify
Choose unique and in-demand items to stand out, provide top-notch support to build customer loyalty, and use online advertising and social media to drive traffic and sales to your store.
Easy Steps to Start Selling on Shopify
📝 Sign up for a Shopify account.
🛍️ Choose a niche and select products to sell.
🏬 Set up your store by customizing the design and adding products.
📣 Market your store using social media and SEO.
📦 Manage orders by handling payments and shipping.
Benefits of Exploring Amazon Alternatives
1. Diverse Product Selection
Each alternative platform mentioned above offers a unique selection of products, catering to different tastes and needs.
2. Competitive Pricing
Competition among these platforms often results in competitive pricing, ensuring you get the best deals.
3. Unique Shopping Experiences
Exploring alternatives allows you to have unique shopping experiences tailored to your preferences, whether you're into vintage items, handcrafted goods, or tech gadgets.
Conclusion
While Amazon remains a dominant force in the e-commerce world, it's essential to explore alternative online shopping platforms. Each of the alternatives mentioned above offers its own set of advantages, from unique product selections to competitive pricing. Diversifying your online shopping experience can lead to exciting discoveries and great savings.
FAQs (Frequently Asked Questions)
what is the best alternative to Amazon?
The best alternative to Amazon depends on your specific needs. Some popular options include Walmart for general shopping, Etsy for unique handmade items, and Newegg for electronics.
Are these Amazon alternatives as convenient as Amazon?
While the convenience level may vary, many of these alternatives offer quick delivery options and user-friendly interfaces to ensure a seamless shopping experience.
What are some eco-friendly alternatives for Amazon shoppers?
Some eco-friendly alternatives for Amazon shoppers include Patagonia, known for sustainable fashion, and Package Free Shop, which offers zero-waste living products and tips.
key takeaway
Exploring various online stores, rather than exclusively relying on one like Amazon, can provide you with a broader range of choices, support environmentally and ethically conscious businesses, offer cost-effective deals, and introduce you to exclusive items that may be unavailable elsewhere. Therefore, diversifying your online shopping can lead to a mutually beneficial outcome for both you and the world.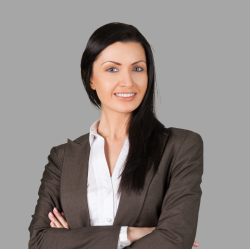 Latest posts by Dollar Catalyst
(see all)