Are you looking for ways to enjoy Cheap Starbucks drinks without straining your budget? You're in the right place. In this post, we'll reveal how to savor delicious and reasonably priced Starbucks beverages that won't dent your wallet. Whether you're craving a classic brew, a refreshing iced drink, or a comforting hot Starbucks flavor, your journey to finding economical Starbucks drinks begins here!
Top 10 Cheap Starbucks Drinks
Let's dive into the top 10 cost-effective Starbucks drinks that won't strain your wallet:
☕ Black Coffee Tall: The simplest and most affordable option.
❄️ Iced Coffee Tall: Cost – $3.75. A refreshing choice, especially on hot days.
🇺🇸 Café Americano Tall: Cost – $2.65. A strong and bold pick for caffeine enthusiasts.
☕ Café Misto Tall: Cost – $2.85. A lighter coffee with steamed milk.
🍵 Hot Tea Tall: Cost – $2.35. A soothing option that comes in various flavors.
🍹 Iced Tea Lemonade Tall: Cost – $2.55. A delightful blend of tea and lemonade.
☕ Caramel Macchiato: Cost – $4.35. A caramel-infused coffee with a twist.
🍦 Vanilla Sweet Cream Cold Brew Tall: Cost – $2.85. A sweet and creamy cold brew.
☕ Chai Latte Tall: Cost – $3.85. A spicy and comforting tea-based choice.
❄️🥃 Double Shot on Ice Tall: Cost – $3.75. A powerful espresso-based drink.
Enjoy your selection! 😊
These drinks not only please your taste buds but also go easy on your pocket.
Ways to Get Inexpensive Starbucks Drinks
1.

Starbucks Refill Policy
Starbucks offers an excellent deal for those who love to savor their drinks in-store. If you purchase a Starbucks reusable cup and join their rewards program, you can enjoy a refill of brewed coffee or tea during your visit. This is a cost-effective way to make the most of your caffeine fix.
Pro Tip:
Remember, you can get your refill for as low as 50 cents, which is a steal compared to the original price.
2. Go for Smaller Sizes (and Save)
Size matters when it comes to Starbucks beverages. Instead of going for a Venti-sized coffee, try ordering a Tall or a Grande. You'll not only save on your order but also avoid the extra calories that come with larger portions.
Pro Tip:
Going smaller allows you to sample more drinks and find your new favorites without the commitment of a larger cup.
Economical Starbucks Drinks: Off-the-Menu Creations
1. The Poor Man's Cappuccino
If you're a fan of cappuccinos but don't want to splurge, try ordering a "Poor Man's Cappuccino." It's a simple concoction of espresso shots poured over a cup of steamed milk, mimicking the cappuccino taste without the cappuccino price tag.
Pro Tip:
You can add flavored syrups or spices to create your unique twist on this budget-friendly drink.
2. The "Pink Drink" DIY Version
The Pink Drink is a beloved Starbucks secret menu item, but did you know you can recreate it for less? Ask for an iced Passion Tango Tea with a splash of coconut milk and a sweetener of your choice. Voilà, you have your own Pink Drink without the premium cost.
Pro Tip:
Opt for this refreshing drink on a sunny day and enjoy the savings.
Starbucks Rewards Program
1. Earn and Redeem Stars
Starbucks Rewards Program is a blessing for frequent visitors. With every purchase, you earn stars that can be used to get free drinks, food, or merchandise. The more you visit, the more stars you collect, leading to more freebies.
Pro Tip:
Watch out for double-star days and other promotions to maximize your rewards.
2. Birthday Freebies and Discounts
On your birthday, Starbucks treats you to a free drink or food item. Additionally, by using the Starbucks app, you can access various discounts and offers, saving you money throughout the year.
Pro Tip:
Customize your free birthday drink to try something you've never had before.
Seasonal Promotions for Starbucks Drinks
1. Happy Hour Deals
Starbucks frequently hosts Happy Hour events where you can enjoy buy-one-get-one-free deals on select drinks. These promotions are a fantastic way to enjoy your favorite beverages with a friend without doubling the cost.
Pro Tip:
Stay updated with the Starbucks app or their website to know when the next Happy Hour event is happening.
2. Holiday Specials
During the holiday season, Starbucks introduces special drinks and treats. Keep an eye out for these limited-time offerings, as they often come with festive discounts and deals that can warm your heart and save your wallet.
Pro Tip:
Grab a seasonal beverage and cozy up by the fire to fully embrace the holiday spirit.
Conclusion
In the world of coffee, enjoying Starbucks doesn't have to mean emptying your wallet. By using smart hacks, taking advantage of the rewards program, savoring seasonal promotions, exploring alternatives, and embracing your inner barista, you can enjoy your favorite Starbucks drinks without breaking the bank.
Frequently Asked Questions About Cheap Starbucks Drinks
Is the Starbucks Rewards Program free to join?
Yes, joining the Starbucks Rewards Program is free, and you can start earning stars with your first purchase.
What is the best time to visit Starbucks for Happy Hour deals?
Starbucks Happy Hour deals usually occur in the afternoon or early evening. Be sure to check the Starbucks app or website for the exact timings.
Can I use Starbucks gift cards to pay for my drinks and earn stars at the same time?
Yes, you can use Starbucks gift cards to make purchases, and you will still earn stars for your transactions.
How can I find local coffee shops in my area?
You can use online search engines, review websites, or coffee shop discovery apps to find local coffee shops near you.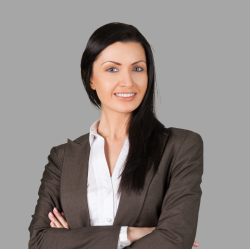 Latest posts by Dollar Catalyst
(see all)