In today's world, saving money through mobile apps is easy. There's a special app called Dosh that has gained popularity because it offers cashback when you shop. In this detailed Dosh review, we'll take a close look at this app. We'll talk about what it can do, the good things about it, and whether you should consider using it.
What Is Dosh App?
Dosh is a smartphone app available for both iPhone and Android users. It offers cashback rewards for purchases made through the app. Users can earn money back when they shop at participating retailers.
Here's how it works
Download the Dosh app.
Create an account.
Link credit/debit cards.
Shop at Dosh Partners.
Get cashback automatically.
Transfer to bank/PayPal.
Refer friends for extra cash.
Is Dosh Safe and Secure?
Dosh is a safe and secure cashback app that uses bank-level encryption to protect your financial data. It has a 4.8/5 rating on Trustpilot, ensuring user satisfaction. Dosh also offers fraud protection and doesn't store your credit card information, enhancing your financial security. Dosh also allows you to add a PIN to your account for an extra layer of protection.
Dosh App Ratings:
iOS: 4.6 out of 5 stars.
Android: 4.4 out of 5 stars.
Affordable: It's free to use, so anyone can access it without cost.
Dosh Review – Pros and Cons
Let's weigh the pros and cons of using Dosh:
Pros:

 👍
Easy-to-use app
Automatic cashback
Wide partner network
Real-time tracking
Cons: 👎
Limited international presence
Cash-out options are primarily gift cards and PayPal
Is Dosh Worth It?
The answer to whether Dosh is worth it depends on your shopping habits and preferences. Dosh is a cashback app that offers rewards for purchases made at various retailers and restaurants in the United States. It is widely accepted at thousands of participating locations across the country, including popular chains and local businesses.
If you frequently make purchases at partner merchants, Dosh can be a convenient way to save money without any extra effort.
Where is Dosh accepted?
Popular chains that have participated with Dosh include Walmart, Starbucks, Sephora, Dunkin', and Macy's. Local businesses may vary by location, but they often include restaurants, boutiques, and service providers in the area where Dosh users are located.
Users can check the app for specific offers and participating merchants in their area.
Dosh App Magic: Features & Advantages
 Automatic Cashback
Dosh's automatic cashback feature is a game-changer for users looking for a hassle-free way to save money. After securely linking your credit or debit card to the app, you won't need to go through the tedious process of scanning receipts or searching for coupons.
 Wide Range of Partners
Dosh takes pride in its extensive network of partner merchants, which spans from local businesses to well-known national brands. This diversity means you can earn cashback on a wide array of purchases. Whether you're grabbing a cup of coffee at your favorite neighborhood cafe, shopping for clothing, or dining out at a chain restaurant, Dosh's broad partner base provides opportunities to save on everyday expenses.
 Real-Time Tracking
The app provides real-time tracking of your cashback earnings and transaction history, keeping you informed about your savings. You can easily monitor your cashback earnings and view your transaction history within the app.
How to Sign Up for Dosh
Getting started with Dosh is a breeze. Simply download the app, sign up, and link your credit or debit card. Once you've completed these steps, you're ready to start earning cashback.
Using Dosh for Cashback
Making the most of Dosh involves keeping an eye on special offers and deals from partner merchants. The more you use your linked card, the more you save.
Dosh Referral Program
Dosh offers a referral program that allows you to earn extra cash by inviting friends and family to join. When they sign up and link their cards, both you and your referrals can enjoy bonuses.
Dosh vs. Competitors
In the competitive world of cashback apps, it's essential to consider how Dosh stacks up against its rivals. Popular competitors like Rakuten and Ibotta offer their advantages, and the choice ultimately depends on your preferences and shopping habits.
Real User Experiences
To provide you with a balanced Dosh review, we've gathered insights from real users. Many appreciate the effortless nature of earning cashback, while some seek a more extensive range of cash-out options.
Dosh for Businesses
Dosh also benefits businesses. It provides a platform for merchants to attract and retain customers through exclusive cashback offers. This feature makes Dosh a valuable tool for both consumers and businesses.
Dosh App Updates
Dosh continually updates its app to enhance the user experience. Keep an eye on the latest features and improvements to make the most of your cashback earnings.
Conclusion
In this Dosh review, we've explored the world of cashback apps and discussed the features, benefits, and potential drawbacks of Dosh. The app's automatic cashback and real-time tracking make it a strong contender in the cashback space.
FAQs About Dosh Review
Is Dosh safe to use for online purchases?
Yes, Dosh is generally safe for online purchases as it uses encryption to protect your data. However, always review and understand their privacy and security policies before using the app. Be cautious with any financial or personal information you share.
How can I maximize my cashback earnings with Dosh?
To maximize your cashback earnings with Dosh, follow these steps:
Link as many credit or debit cards as possible to your Dosh account.
Frequent businesses that offer higher cashback rates.
Refer friends to Dosh for additional bonuses.
Are there any fees associated with using Dosh?
Dosh is a cashback app that usually doesn't impose any fees on its users for utilizing its services. It generates revenue by collecting a commission from merchants when users make qualifying purchases through the app.
Can I use Dosh for international purchases?
While Dosh primarily operates in the United States, some international merchants may be part of their network.
What cash-out options are available with Dosh?
Dosh primarily offers cash-out options in the form of gift cards and PayPal transfers.
Start saving effortlessly with Dosh and enjoy cashback on your everyday purchases!
Read More: 15 Places to Get Paid to Take Pictures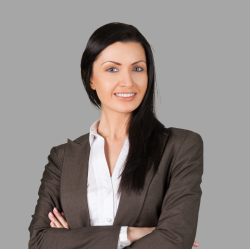 Latest posts by Dollar Catalyst
(see all)