Telegram is a widely used messaging app known for privacy and versatile features. It lets you create channels to share info, engage with an audience, and earn money. In this article, we will guide you on How to create Telegram channel, offer tips on content strategy and growth, and discuss the potential for monetization.
Telegram Channel vs. Group for Earnings
Telegram channels are better for one-way content distribution, making them suitable for promoting and earning through content. Telegram groups encourage discussion but may be less focused on direct earnings.
Creating a Telegram Channel: A Step-by-Step Guide
Step 1:

Download the Telegram app
To get started, you need to download the Telegram app on your mobile device or use the desktop version. Telegram is available for both Android and iOS devices, as well as Windows, macOS, and Linux computers. Once you have downloaded it, open the app.
Step 2:

Create a Telegram Account
If you already have a Telegram account, you can skip this step. If not, you'll need to sign up. Telegram requires only your mobile number for registration. Once you provide your number, a verification code will be sent to you. Enter this code to complete the registration.
Step 3:

Access the Telegram app
After signing in, you will be greeted by the Telegram home screen. This is where all your chats, contacts, and channels will be managed.
Step 4:

Creating your channel
Creating a Telegram channel is simple. Just follow these steps:
📱 Click the three horizontal lines in the upper left corner.
➕ Select "New Channel."
✏️ Choose a name for your channel and add a description.
🔒 Set the privacy settings for your channel: Public, Private, or Broadcast.
🚀 Click "Create Channel."
🛠️ Your channel is now ready to be customized.
Step 5:

Channel settings and customization
Now that you have your Telegram channel, it's time to make it unique and engaging. Here are some key settings and customizations to consider:
🖼️ Add a profile picture and cover photo that represent your channel's theme.
📝 Write a concise and informative description of your channel.
📬 Share your channel's link with potential subscribers.
#️⃣ Use hashtags to categorize your content and make it discoverable.
Remember that the success of your channel depends on engaging and relevant content, so plan your content strategy wisely.
Channel Content Strategy
The purpose of your channel
Before you start creating content for the Telegram Channel, define the purpose of your channel. Are you providing news, entertainment, education, or a combination of these? Knowing your purpose will help you create content that resonates with your target audience.
Defining your target audience
Understanding your audience is crucial. What are their interests, demographics, and preferences? Adjust your content to match what your audience likes and cares about. This will help you get more people interested and keep those who've already subscribed.
Content planning and scheduling
Consistency is key to maintaining an active channel. Plan your content schedule, decide how often you will post, and stick to it. You can use the built-in scheduler in Telegram to automate posts.
Engaging with your audience
Encourage your subscribers to interact with your content. Ask questions, run polls, and respond to comments. Building a sense of community can make your channel more appealing.
Promoting Your Telegram Channel
Once your channel is set up and content is flowing, it's time to promote it to attract subscribers.
Sharing your channel link
Share your channel link on your other social media profiles, website, and in your email signature. Cross-promotion is essential for reaching a wider audience.
Cross-promotion
Collaborate with other channel admins or Telegram groups in your niche. Cross-promotion can help both parties gain more subscribers.
Utilizing social media
Promote your channel on platforms like Twitter, Instagram, and Facebook. Share engaging teasers or snippets of your content to pique interest.
Collaborations and partnerships
Consider partnerships with influencers or other channel owners. They can introduce your channel to their audience, giving you a head start.
Growing Your Telegram Channel
Growing your channel is an ongoing process.
Consistency is key
Consistency in posting, quality, and engagement is vital. Subscribers are more likely to stay if they know what to expect.
Analyzing channel insights
Telegram shows you how well your channel is doing. You can use this information to make your content better and learn more about your audience.
Encouraging engagement
Encourage discussions, feedback, and sharing within your channel. Active participation keeps subscribers interested.
Responding to feedback
Listen to feedback and adapt. Your subscribers' opinions can help you improve your content and channel.
Monetizing Your Telegram Channel
Telegram channels offer various ways to monetize your content.
Sponsorships and advertisements
Partner with businesses or brands that align with your channel's theme for sponsored content and advertisements.
Selling products or services
Promote your products or services through your channel, or sell products related to your content.
Offering premium content
Consider creating a premium subscription model for exclusive content. Subscribers pay for access to special content or features.
Crowdfunding and donations
Ask your loyal subscribers for support through platforms like Patreon or direct donations. They can help fund your channel's growth.
Maintaining Quality and Compliance
To ensure the longevity of your channel, maintain quality and adhere to Telegram's guidelines.
Avoiding spam and scams
Telegram has strict policies against spam and scams. Ensure your channel content is genuine and doesn't engage in fraudulent activities. Misleading or deceptive content can lead to account suspension.
Content moderation
Moderate your channel to filter out inappropriate content, hate speech, and offensive material. Creating a safe and respectful community is essential for retaining subscribers.
Staying within Telegram's guidelines
Telegram has community guidelines and rules that you must follow. Familiarize yourself with these rules to avoid any violations that could harm your channel.
Handling legal issues
Be aware of copyright and legal issues surrounding your content. Ensure you have the right to use any images, videos, or other materials you post on your channel. Ignoring legal matters can result in legal action.
Case Studies and Success Stories
To inspire you on your journey, let's explore a few case studies and success stories of Telegram channels that have achieved remarkable results.
One such success story is "TravelWonders." This channel was created by a passionate traveler who shared breathtaking travel photos and insider tips. With consistent posting, engaging storytelling, and interaction with subscribers, "TravelWonders" gained over 100,000 subscribers in just a year. The key takeaway here is to find your niche, share your passion, and engage with your audience genuinely.
Another notable case is the "TechTalk" channel. Focusing on tech reviews and news, "TechTalk" partnered with tech companies for sponsored content and unboxing videos. Their monetization strategy was based on affiliate marketing and sponsorships. With dedication and a strong content plan, they turned their passion for tech into a profitable venture.
Tips and Tricks for Success
As you embark on your Telegram channel journey, consider these tips and tricks for a successful venture:
Keeping up with trends
Stay informed about the latest trends and updates within your niche. Adapting to these changes can help you maintain relevance and attract more subscribers.
Networking with other channel admins
Connect with other channel administrators and collaborate on projects. Networking can open up new opportunities and broaden your reach.
Handling setbacks and challenges
Anticipate difficulties on your journey. Whether it's a decline in audience engagement or the exhaustion that comes with creating content, persistence is crucial. Embrace your setbacks as valuable learning experiences and seize them as chances for personal growth.
Staying motivated
Maintaining a channel can be quite challenging, but you can keep your motivation high by establishing attainable objectives and commemorating your accomplishments as you progress.
Summary About How to create telegram channel
Starting a Telegram channel is a great opportunity. You can share your interests, connect with others, and even make money. Success tips: have a clear content plan, engage regularly, and follow Telegram rules. Don't get discouraged by early hurdles – dedication and the right strategy will help your channel succeed. Begin today!
FAQs About How to create telegram channel
1. What is the difference between a Telegram channel and a Telegram group?
A Telegram channel is a one-to-many communication platform where only administrators can post, while a group allows multiple members to interact and share content.
2. Can I create a private Telegram channel?
Yes, you can create a private Telegram channel and invite specific individuals to join. This is useful for exclusive or confidential content.
3. How can I effectively promote my channel?
Effective promotion includes sharing your channel link on social media, collaborating with other admins, and engaging with your audience regularly.
4. What kind of content performs well on Telegram channels?
Content that is informative, engaging, and tailored to your target audience's interests tends to perform well. Consider using images, videos, and interactive content to boost engagement.
5. Are there any fees associated with creating a Telegram channel?
No, Telegram does not charge fees for creating or managing channels. However, there may be costs associated with advertising or other promotional activities to grow your channel.
key takeaway on how to create Telegram channel
Building a robust, engaged community is essential for the success of your Telegram channel. Encourage discussions, feedback, and interactions among your subscribers to create a sense of belonging, keeping them engaged and returning for more content.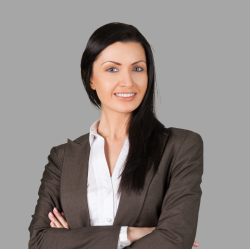 Latest posts by Dollar Catalyst
(see all)