If you've been searching for creative ways to earn money, then you'll want to know "How to Make Passive Income on Etsy." Whether you're an artist, a crafter, or someone who loves to create, Etsy offers an unparalleled platform for turning your passion projects into a steady revenue stream.
Imagine making money even when you're sleeping or on vacation. That's what passive income can do. In today's post, we'll talk about how to turn your crafts into cash all the time. Stick around to learn how to make your art into a money-maker.
What is Passive Income?
Passive income is money earned without ongoing active involvement. Essentially, you set up a system once and continue to generate revenue from it.
On Etsy, passive income can be generated by selling digital products such as printables or designs. You create the product once, list it on Etsy, and then customers can purchase and download it without requiring any further action on your part. This enables you to earn money even when you're not actively working.
Why Choose Etsy for Passive Income?
Etsy is a global marketplace known for unique and creative goods, making it a fertile ground for sellers to make passive income. With a dedicated user base interested in crafts, vintage items, and handmade goods, it's an ideal platform for passive income generation.
Getting Started: How to Make Passive Income on Etsy
Choosing Your Niche
The first step in making passive income on Etsy is selecting a niche that is both profitable and aligned with your skills. Research existing shops to identify gaps in the market or areas where you can add value.
Setting Up Your Etsy Shop
Creating your Etsy shop involves setting up an account, choosing a memorable shop name, and customizing your storefront to attract customers.
Listing Your First Products
Your product listings should be clear, concise, and feature high-quality images. Make sure to include a compelling description and use relevant keywords to improve your search ranking.
Essential Tools for Generating Passive Income on Etsy
Inventory Management Software
Keeping track of your inventory is crucial. Utilize software solutions that automatically update your listings and manage your stock levels.
Automated Customer Service Tools
Automation tools can handle customer queries, thereby reducing your hands-on time.
SEO Tools for Etsy
Search engine optimization is critical for visibility. Tools like keyword planners can help you identify the right terms to include in your listings.
Top Products to Sell for Making Passive Income on Etsy
1. Digital Downloads
Digital downloads are files that customers can buy and download from the internet. These files can be anything from printables, like planners or coloring pages, to digital templates for things like resumes or business cards. Since they're not physical items, you don't have to worry about stock or shipping.
If you're looking to earn money while you sleep, digital downloads might just be your golden ticket.
Some of the top printables you can sell on Etsy
💻 Planners and Organizers: Everyone wants to be more organized, and your custom digital planners can help them do just that! Design once, sell forever. No restocking, no shipping, just pure profit!
🎨 Wall Art Printables: Unleash your creativity through digital art. Buyers can download and print your designs, adding instant flair to their spaces. The best part? You don't have to worry about printing or delivery costs!
✏ Worksheets and Educational Materials: From learning the alphabets for kids to budgeting sheets for adults, educational printables are in demand year-round. Create a comprehensive pack and watch it sell itself!
🎄 Holiday Cards and Invitations: Why sell seasonally when you can earn all year round? Design digital holiday cards for Christmas, Halloween, and other events. Since they're digital, there's no 'out of stock' situation!
📄 Resume and Business Card Templates: Help others land their dream job or network like a pro. Offer stylish, easy-to-use templates that your customers will love.
🔒 Lockscreen and Wallpapers: Who doesn't want a cool lockscreen or wallpaper for their phone or computer? Create unique digital backgrounds and offer them as quick downloads.
2. Handmade Crafts
Are you a crafty soul looking to turn your passion into profit? Look no further! The wonderful world of Etsy offers a goldmine of opportunities for earning passive income with handmade crafts.
some top-selling crafts that you can easily make in batches and sell throughout the year!
🌟 Custom Jewelry: Who can resist a beautiful piece of personalized jewelry? Create unique necklaces and bracelets that capture people's hearts. Make a batch over the weekend and watch them sell like hotcakes!
🎁 Personalized Home Decor: From custom name signs to monogrammed pillows, personalized home decor items are the perfect gifts for any occasion. Pre-make these treasures and have them ready to ship as soon as someone clicks 'buy'!
🛠 DIY Craft Kits: Bring out the crafter in everyone by selling DIY kits filled with all the essentials for a fun project. Assemble the kits once and reap the benefits multiple times!
📚 Digital Downloads: Whether it's a printable wall art or a knitting pattern, digital products are a fuss-free way to earn. Design once, sell forever!
So, what are you waiting for? Dive into these crafty ventures and transform your creative sparks into a sustainable, passive income stream. Happy Crafting!
3. Vintage Items
Do you love old stuff and enjoy the feelings they bring back? Etsy is a place where you can sell these items and make some extra money. Just list your vintage treasures and wait for buyers. It's a fun way to turn your hobby into cash.
Check out these top-selling vintage categories that you can source, list, and watch as they turn into your revenue stream:
🕰 Antique Clocks: Timeless in more ways than one! Sourcing antique clocks and restoring them can not only be a fulfilling project but a lucrative one too. List them, and let the ticking beauties attract collectors and aficionados alike!
👗 Retro Fashion: Who said old can't be gold? Source quality vintage clothing and list them on your Etsy shop. Whether it's a 90s windbreaker or a 50s cocktail dress, vintage fashion never goes out of style.
📚 Collectible Books: First editions, old prints, or books that are no longer in print have a market of dedicated bibliophiles. A weekend of hunting at estate sales or used bookstores can set you up for months!
🎵 Vintage Records: Vinyl records have made a massive comeback. Music lovers are constantly on the hunt for classic albums and rare finds. Get your hands on some vintage records, and watch them fly off your virtual shelves!
🍶 Antique Kitchenware: Think old Mason jars, Pyrex dishes, or vintage tea sets. These items offer both aesthetic appeal and functionality, making them quick sellers.
🎨 Vintage Art Prints: With a bit of research, you can find old art prints that have run out of copyright but are still in high demand. Frame them or sell them as is, and watch art enthusiasts flock to your shop!
Now that you know the goldmines within the vintage world, why wait? Start your treasure hunt, list your finds on Etsy, and watch your passion for vintage turn into a steady, passive income stream.
Remember, Vintage items often require only an initial investment of time to source and list.
Maximizing Profits: Tips to Boost Your Passive Income on Etsy
Optimizing Product Listings
High-quality images, well-crafted descriptions, and strategic keyword use can all help to increase your product's visibility and attractiveness.
Strategic Pricing
Find the sweet spot in pricing where you cover costs and still offer value to the customer.
Offering Discounts and Bundles
Creating package deals or seasonal discounts can attract more customers and lead to higher earnings.
Related Article: 25 Passive Income Ideas to Boost Your Financial Freedom
Case Studies: Success Stories of Making Passive Income on Etsy
From Hobbyist to Full-Time Seller
Learn from those who started as hobbyists and turned their Etsy shops into full-time incomes.
Leveraging Social Media for Sales
Discover how sellers successfully use social media platforms to boost their sales.
The Impact of Customer Reviews
Reviews are the lifeblood of any online business. Satisfied customers can become your biggest promoters.
Common Challenges and How to Overcome Them
Every journey has its obstacles, from managing finances to dealing with customer complaints. Being prepared will help you navigate these challenges effectively.
Scaling Your Business: The Next Steps in Passive Income on Etsy
Diversifying Product Range
Once your shop is successful, consider expanding your product lines or entering new niches.
Collaborating with Other Sellers
Partnerships can help you reach a wider audience without doubling your workload.
Expanding to Other Platforms
Don't put all your eggs in one basket. Once you've mastered Etsy, consider extending your passive income streams to other platforms.
Key Takeaways
Choosing the Right Niche: The foundation of your passive income on Etsy lies in selecting a niche that aligns with both market demand and your skills.
Quality Over Quantity: Your product listings should be compelling, with high-quality images and clear, keyword-rich descriptions.
Automation is Your Friend: Utilize software for inventory management and customer service to reduce the amount of active work needed.
SEO Matters: Optimize your shop and product listings with relevant keywords to improve visibility and attract more customers.
Diversify and Scale: Once you've achieved success on Etsy, consider expanding your product range, collaborating with other sellers, or moving onto other platforms to grow your passive income streams.
Frequently Asked Questions About How to Make Passive Income on Etsy
How do I start passive income on Etsy?
To start making passive income on Etsy, identify a niche that aligns with your skills and market demand. Set up an Etsy shop and list high-quality, compelling products. Utilize automation tools for inventory and customer service to minimize active work. Optimize your shop with SEO strategies to attract more traffic. Once established, consider scaling and diversifying your product range.
What types of products are best for making passive income on Etsy?
Digital products like printables, templates, and digital art are some of the best for generating passive income. These products require no physical inventory and can be sold to an unlimited number of customers without additional effort.
Is it possible to turn my Etsy shop into a full-time income?
Absolutely, many sellers have turned their part-time Etsy shops into full-time businesses. The key lies in choosing the right niche, optimizing your product listings, and employing smart marketing and automation strategies as outlined in our article on How to Make Passive Income on Etsy.
Related Article: 50 Passive Income Ideas You Can Start Now
Related Article: Passive Income Ideas for Students – Start a Blog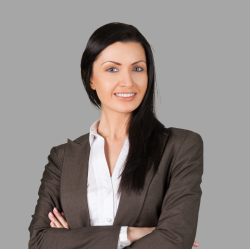 Latest posts by Dollar Catalyst
(see all)