Looking for jobs that pay weekly? You're in the right spot! In this simple guide, we'll check out different job options that give you a paycheck every week. Whether you're a student, freelancer, or just getting paid regularly, these jobs are made for you.
Jobs that Pay Weekly: Unlocking Financial Freedom
1. Humanatic – Call Reviewing: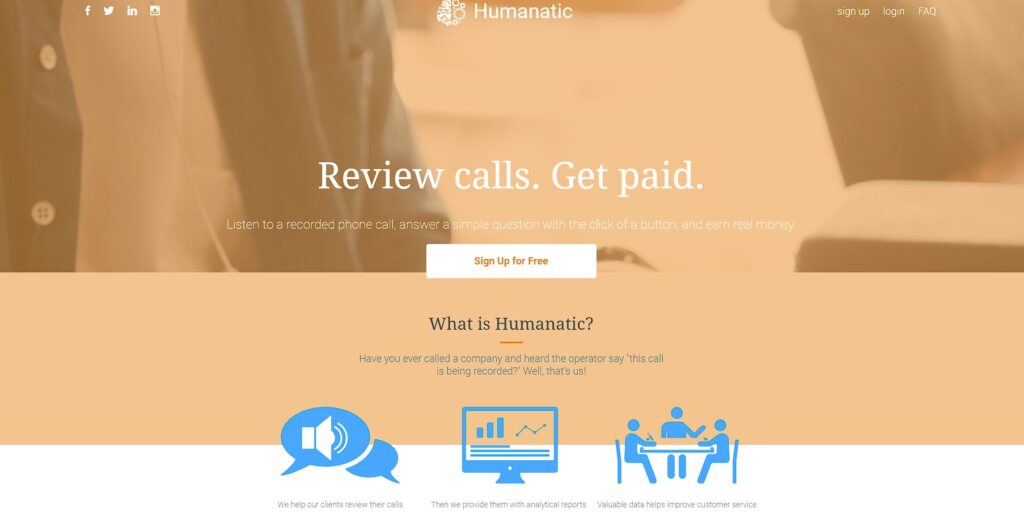 Engaging in call reviewing on Humanatic offers a unique perspective on customer interactions. The money you make every week shows how much you understand the small details in communication. To do well in reviewing calls, you need to pay close attention and be good at thinking about things. Even though there are some difficult parts, the money you get each week and the things you learn make it a good experience.
How to Apply:
Visit Humanatic website.
Click "Join Now."
Highlight your communication and detail-oriented skills in the application for the call reviewing position.
2. House Cleaner – Up to $1000 Weekly
Are you meticulous and detail-oriented? Join their team as a full-time House Cleaner and earn up to $1000 weekly, plus tips! Experience the satisfaction of transforming living spaces while enjoying a competitive salary.
How to Apply:
Apply for the House Cleaner position.
Join their team and play a vital role in transforming homes.
Take the first step towards a rewarding journey by clicking Geebo.com to apply now.
3. Academic Tutoring:

Skooli
Academic tutoring on Skooli stands out as a rewarding experience for those passionate about education. The weekly income potential is a significant draw, but the real satisfaction comes from contributing to students' academic success.
Effectively tutoring on Skooli requires not just subject expertise but also the ability to communicate complex concepts understandably. Striking a balance between flexibility and consistency ensures a fulfilling tutoring experience and reliable weekly earnings.
How to Apply:
Apply for Skooli Academic Tutoring to inspire and educate students.
Join our dynamic team of tutors by applying.
Related Article: Pinterest Virtual Assistant Jobs
4. Work From Home Customer Service
Embrace the flexibility of working from the comfort of your home with our Work From Home Customer Service position. Earn a steady weekly income while assisting customers and providing exceptional service. No commute, no hassle – just rewarding work.
How to Apply:
Go to Indeed.com.
Complete Application process.
5. UserTesting – Elevate Your Earnings Through Website Usability Testing
UserTesting is a cool platform that links businesses with people who can give feedback on websites and apps. This feedback helps companies make their websites better. People who give feedback are called "testers." Here's how you can join and earn money every week:
Go to the UserTesting website.
Sign up by creating a UserTesting account.
Do a sample test.
Download the UserTesting software.
Wait for invites to do tests.
Take tests and share your thoughts.
Get paid every week.
It's that simple! Try it out and have fun testing websites.
6. iWriter – Freelance Writing
Freelance writing on iWriter opens up a world of possibilities for wordsmiths seeking weekly payouts. Crafting success in the freelance realm is about more than just writing; it's about understanding the market and building a reputation. My journey on iWriter has been filled with opportunities to showcase creativity and receive weekly compensation. It's a platform that values the art of writing and rewards writers accordingly.
How to Apply:
Earn money by crafting compelling content.
Apply to iWriter to showcase your writing skills.
Join now at [iWriter.com] to start your freelance writing journey.
7. Clickworker – Short Tasks, Big Weekly Rewards
Get involved in quick jobs on Clickworker and open the door to regular weekly rewards. Whether it's data entry or surveys, this platform offers different chances to make a dependable income.
To become a Clickworker, just follow these simple steps:
Go to the Clickworker website
Sign Up
Fill out the registration form
Verify your email
Qualify for tasks
Browse and complete tasks
8. Warehouse Worker – Anytime Pay
If you thrive in a dynamic environment, our Warehouse Worker position with anytime pay is perfect for you. Enjoy the freedom to choose your hours and receive weekly compensation. Your hard work and dedication directly contribute to the smooth operation of our warehouse.
How to Apply:
To apply for exciting warehouse jobs at Aerotek,
visit their careers page at Aerotek Careers and
submit your application to join a dynamic team in a thriving work environment.
9. Blue Zebra – Appointment Setting:
Blue Zebra's appointment-setting job involves contacting potential clients through various communication channels, such as phone calls or emails. The goal is to generate interest in the client's products or services and secure appointments or meetings for the client's sales team.
How to Apply:
To apply, visit their official website.
navigate to the careers section.
Follow the application instructions provided.
10. Amazon Grocery Warehouse Associate
Combine the convenience of online grocery shopping with a fulfilling career as an Amazon Grocery Warehouse Associate. Earn a competitive weekly salary while contributing to the efficient fulfillment of grocery orders. Seize the opportunity to be part of the e-commerce giant's success.
To apply for the job:
Go to the Amazon Jobs website.
Look for the job you want.
Follow the steps on the website to apply.
Send your resume and other important details.
Make sure you meet the job needs.
Fill out the application correctly.
11. Amazon Delivery Driver
The Amazon Delivery Driver is a person responsible for delivering packages to customers. Feel the excitement of being an Amazon Delivery Driver! Bring happiness, deliver packages, and receive a paycheck every week.
To apply for the job:
Visit the Amazon Jobs website.
Search for delivery driver positions in your area.
Follow the application instructions provided.
Ensure you meet the requirements, including a valid driver's license and a reliable vehicle.
12. DeedCollector.com – Court Research:
If you have an interest in courthouse research, explore the exciting opportunities at DeedCollector.com. Deed Collector provides access to courthouse researchers specializing in collecting data on mortgages, marriage licenses, warranty deeds, deeds of trust, and various public records for marketing companies nationwide.
To submit your application:
Visit the DeedCollector.com website.
Navigate to the desired job position.
Follow the application steps outlined on the website.
13. Overnight Crew Team Member
The Overnight Crew Team Member is responsible for ensuring the smooth operation of a business during nighttime hours. Duties typically include stocking shelves, organizing merchandise, cleaning and maintaining the store or facility, and assisting customers as needed. Additionally, Overnight Crew Team Members may be responsible for handling cash transactions, restocking inventory, and addressing any issues that may arise during their shift.
Join for a competitive weekly salary and contribute to efficient night shifts. Your commitment to excellence matters.
Application Instructions:
Visit Indeed.com.
Follow the application process.
14. Kibin – jobs that pay weekly
Kibin is a website that helps make your writing better. They fix mistakes and improve all kinds of writing, like essays, papers, and resumes.
To apply:
Apply for an editing job at Kibin.
Make your editing skills better by applying online.
If you become a Kibin editor, your job is to check and fix grammar, spelling, punctuation, and overall writing quality in the documents people send in. You might also give helpful advice to make their writing better.
15. PT Laundry Attendant
If you want to work as a Laundry Attendant, your job is to make sure linens and uniforms are clean and ready on time. You'll sort, wash, dry, iron, and fold clothes, and keep the laundry area clean. Get a steady paycheck every week while taking good care of customers' clothes.
To apply:
Go to Indeed.com.
Follow the application steps.
16. Gig Economy: A Boon for Weekly Earners
In the gig economy, there are lots of jobs that match your skills. Whether you're good at writing or graphic design, you can find all sorts of work. Upwork and Fiverr are great places where freelancers get paid every week.
To apply for the job:
Look for gig jobs on Fiverr.
Make a profile that shows off your skills.
Check out jobs you like and send a message saying why you're the right fit.
17. Scribie – Transcription:
If you're interested in a transcription job, you can join Scribie as a transcriber. Your main task will be listening to audio recordings and turning spoken words into written text accurately. To succeed, you'll need good listening skills, typing speed, and attention to detail. Scribie is great because it focuses on quality, and if you work consistently, you'll get paid every week.
To apply:
Go to the Scribie website.
Make an account.
Fill out the application.
18. Remote Work: Weekly Payments from Anywhere
With more people working from home now, you're not stuck in one place. Some remote jobs, especially in tech, pay every week. Trying out remote work lets you explore jobs from all over the world and find well-paying gigs.
To apply:
Check out remote jobs on Remote OK.
Make a profile.
Apply to the jobs you like directly.
Related Article: Data Entry Jobs from Home No Experience
Related Article: How to Get Hired Pinterest VA Without Experience
Strategies for Securing Weekly Pay
1. How to Talk About Pay
When you're talking about job offers, good negotiation skills can help you get paid every week. Just tell them you'd like to get paid weekly when you're discussing the job. Bosses usually like it when you're clear about what you want, and doing this can help both of you agree on something that works for everyone.
2. Risks Associated with Weekly Pay
Understanding the risks associated with weekly pay is vital for informed decision-making. Financial risks, no benefits, and not much job security are things you should think about when deciding to get paid weekly.
3. Addressing Common Concerns
To address common concerns, this part gives info on getting steady weekly pay, talking about job benefits, and looking at possible career growth. Making things clear about these topics can help people make smart decisions.
4. The Future of Weekly Pay Jobs
Looking forward, let's talk about the future trends of jobs where you get paid every week and how technology is changing things. The new trends show that there's a move towards more flexibility and cool ways of getting paid.
Wrap-up on Jobs that pay Weekly 
If you want jobs where you get paid every week, it's smart to plan and explore your options. Try various types of work, like gigs or remote jobs, and handle your money wisely. Keep an eye on job openings, negotiate effectively, and take control of your financial journey in the world of weekly-paying jobs.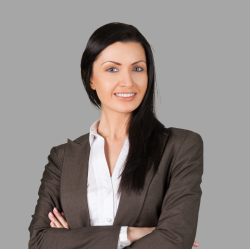 Latest posts by Dollar Catalyst
(see all)