Finding a small business idea might seem challenging, but with proper planning, you can easily start a small business to increase your earnings or become your boss. If you're uncertain about which business to start, don't worry; here are 25 small business ideas to inspire you as an entrepreneur.
Here are 25 small business ideas to inspire you and fuel your dreams.
Small Business Ideas for Entrepreneurs
1. Start Boutique Shop 
Lots of people dream of having their own fashion business, but many fail because they lack the right intuition and patience. If you're ready to take a chance, you can start by opening a small local boutique. Use social media to showcase all the clothes and accessories your shop offers and create excitement in your community. These kinds of shops don't need a lot of money upfront, and if you stock the best fashion items, your boutique will become popular quickly.
2. Online Dating Consultant Business
Some special helpers assist people in finding romantic partners. These helpers are known as dating assistants. They assist people in making their online dating profiles better and finding good matches for them. They can personalize the matchmaking more than apps like Tinder.
To become a dating consultant, you need to be good at talking to people and understanding their feelings. You don't need any special school degrees, but it's a good idea to get a certificate from places like IAP College or Hart Academy.
Starting a dating consultant business means having a website that tells others about you and gives them helpful dating tips for free. When they use those tips, you can stay connected with them and help them more.
3. Event Planning Business
Starting an event planning business can be super fun if you love organizing things and enjoy working with people. It's not very expensive to start, which means you don't need a lot of money. You can choose to plan specific kinds of events like weddings or company meetings, or you can plan all sorts of events.
The cool thing is that event planners are always needed! Robots can't do this job, so it's a business that will always be popular, even in the future. To begin, you'll want to find a place online where you can tell people about your event planning services. Websites like
Eventective
and
WeddingWire
can help you with that.
If you're good at keeping things in order, and paying attention to details, and you've planned big events before, maybe it's time for you to use your skills to help others have amazing events too.
4. Landscape Design and Maintenance Business
If you don't like the idea of sitting at a desk all day and love being outside, starting a landscaping business might be perfect for you. It's like playing and working outside to make places beautiful. You don't need a lot of money to begin, especially if you use the tools you already have. The work is usually busy during certain times of the year, so you can use machines to help you when things get really busy.
5. Real Estate Business 
If you know a lot about houses and buildings or have experience in taking care of them, you could be a property manager. Property managers help people who own houses and apartments but don't have time to take care of them.
Property managers do important tasks like collecting rent from tenants, fixing things that are broken, and dealing with bad tenants. If you are good at managing things and have some knowledge about real estate, this job could be great for you.
You might need special software to help you manage all the properties efficiently. If you think you can handle this responsibility, go ahead and give it a try!
Related: Low-Cost Business Startup
Trending Online Small Business Ideas
6. Online Reselling Business
To become an online reseller, you just need good business skills and some money to buy and sell products. You can use platforms like Facebook Marketplace or Amazon Sellers.
With Facebook, you can start today by listing items you already own. Buyers can pick up or pay online.
Amazon Sellers require more upfront investment but can lead to higher earnings. They handle shipping, and you get a significant portion of the sales. Being an online reseller is a fun way to make money selling things online.
7. App Development Company
If you like technology and know a lot about it, you might want to think about making apps. You know those cool things you play with on your parents' phones? People use them all the time, so there's a big need for new apps.
Well, making apps for virtual reality is also something many people want. So, if you're good at tech stuff, app development could be an awesome career for you.
8. Virtual Bookkeeping Services
With technology, we can do bookkeeping online, just like reading books on the computer. If you like numbers and money and want to have your own business, you can use modern technology to start your online bookkeeping service. It's like being a money detective who helps people keep track of their money on the computer
9. Drop shipping business
Drop shipping is a way to sell things without keeping them in a store. Instead, you ask a company to send the items directly to the people who want to buy them. You can start a general drop shipping business where you sell all kinds of things, or you can focus on selling things on Amazon. It's like being a middle person between the company that makes the products and the customers who want to buy them.
10. Print-on-Demand Business
Start your online shop without any products in stock – it's like magic! 🌟 This magic is called "Print-on-Demand" or POD. You create cool artwork and choose what it goes on, like t-shirts or phone cases. When someone likes your design, a special company makes and ships it to them. You only need a love for creating and some money for the POD service. It's easy and perfect for artists who want their online shop without storing inventory. 🎨✨ Just learn some design tricks, pick colors, and start your awesome POD adventure! 🎉😃
Hassle-Free Small Business Ideas
11. Online Store Business
Do you have something special that you make or collect? Maybe you create beautiful pottery or love finding sports memorabilia. Well, guess what? You can turn your hobby into a real job by starting your online store!
Starting an online store is not difficult at all. You just need to use a special website builder for online shops. Some of them are free or have a small monthly fee. Make sure to take great pictures of your products and write good descriptions for them.
If you don't have a lot of things to sell, don't worry! You can still have an online store. It's called drop shipping. Instead of keeping the products with you and sending them to customers, you team up with a drop shipping website. They will take care of sending the products directly to your customers.
So, if you want to share your passion with others and make money from it, starting an online store is a fun and easy way to do it!
12. Become a Vacation Host
Have you ever thought about having guests stay at your home and making some extra money? It's like having a mini-hotel in your own house! There are companies like Airbnb that can help you become a host.
To become a vacation host, you don't need any special skills, just be friendly, polite, and quick to help if there's an emergency or if your guests don't speak the same language. You can take a customer service course to learn how to welcome guests and make their stay enjoyable.
Of course, you'll need to buy some things like new bedsheets and one-time-use items like soaps and toothbrushes for your guests. But it's not very expensive, and if you ever want to stop hosting, you can do that too.
So, if you like the idea of having new friends stay at your place and want to earn some extra money, becoming a host could be a fun and rewarding thing to do!
13. Blogging Entrepreneurship
If you love something and want to share it with others, you can start a blog! A blog is like your own special website where you can talk about things you like, and there are other people out there who like the same things too!
Once you start writing on your blog and people read it, you can make some money! There are different ways to do that. Some companies might give you money to talk about their products on your blog. It's like telling your friends about a cool toy you found, and the toy company gives you a little something for doing that.
Another way to make money is to work with other bloggers or companies. You can team up and do things together, and they might pay you for helping them out.
Starting a blog doesn't cost much. All you need is a special name for your blog, like "SuperKidsAdventures.com," and the time to write your fun blog posts.
Remember, when you have a blog, you want people to find it easily. So, you'll need to learn a little bit about how to make your blog show up when someone looks for things online. It's like playing a game to make your blog more popular!
So, if you love something and want to share it with others, why not start a blog? It's a fun way to connect with people who share your interests and even make some pocket money along the way! Happy blogging!
14. Packing Services Businesses
Moving things from one place to another can be difficult, and some people ask for help to pack their stuff. As someone who helps with packing, you will visit people's homes and put their smaller things neatly into boxes. To start this job, you should be okay with talking to people and doing physical work.
You can begin by telling people in your neighborhood about your packing service. When you are ready to do more, you can work together with a local moving company. They will tell others about your service, so you'll get more people to help. And the best part is, you don't need to worry about having a moving truck because the moving company will handle that for you.
15. Home Cleaning Services
Offer professional home cleaning services for busy homeowners who need assistance in keeping their homes tidy.
Research: Conduct market research to understand the demand for cleaning services in your area and identify potential competitors.
Plan: Create a business plan outlining your services, target market, pricing, and marketing strategies.
Legalities: Register your business, obtain necessary licenses and insurance, and comply with local regulations.
Supplies: Purchase cleaning equipment, tools, and eco-friendly cleaning products.
Branding: Design a logo and create marketing materials to establish your brand identity.
In-Demand Small Business Ideas for Students
16. Start Delivery Service Business
Starting your delivery service means you can earn money by walking or using a bike or car to bring things to people.
If you have a bike or car, you can finish each delivery faster.
The best time to deliver McDonald's and beer combos is in the evenings and weekends. In the mornings, you can bring people their coffees, newspapers, or train tickets.
17. Start Your Own Fresh Produce Farming Business
You can grow loads of different fruit, veg, and herbs at home. Many plants can be grown indoors. Some don't even need proper pots and can thrive in old wellies.
Microgreens Farming: Grow baby plants of veggies & herbs that are super healthy. Restaurants, health-conscious people, and special stores want them. You can grow them indoors in trays, even if you have a tiny space.
Herb Garden Kits: Get kits to grow fresh herbs at home all by yourself. You can buy them online or at local stores. These herbs are great for cooking yummy food and can even be used for medicine.
Balcony Garden Consultation: Help people who live in apartments or houses to make use of their small outdoor spaces. You can grow yummy fruits, veggies & herbs on your balcony with some guidance.
18. Old Gym Equipment Resale Business
You know how sometimes people have exercise stuff at home, like treadmills or dumbbells, but they don't use them? Well, you can find these things for sale at a lower price or even get them for free from places like Facebook Marketplace or Gumtree. Once you have these items, you can sell them to other people, schools, gyms, offices, or personal trainers. It's like giving these exercise things a new home where they'll be used and loved!
Build a network by connecting with local fitness centers and health-conscious businesses.
Provide excellent customer support to ensure satisfaction and encourage repeat business.
19. Stock Image
Stock photos are awesome because you don't have to look like a supermodel to be in them. They're supposed to look like real people!
If you don't want to be in the photos yourself, you can help photographers find other people to be models. Or, you can be the photographer! Just grab a camera and take your pictures to sell.
20. Start Your Awesome Student Trips Business
To start your awesome student trips business, you need to create a comprehensive plan that outlines the trip details, target audience, cost, and marketing strategies. Once you've decided on running the business, make it official by registering with the government.
Secure the necessary funding through savings, loans, or investments. Obtain the required permits and papers to operate legally. Additionally, get insurance to protect your business from any unforeseen events. Next, select exciting and educational destinations for the trips.
Build relationships with schools and educational institutions to promote your business through word-of-mouth. Ensure safety by implementing clear rules and contingency plans. Advertise your business using various channels like ads, flyers, and online platforms.
Create an attractive website and utilize social media to showcase the amazing experiences your trips offer. Make booking and payment convenient for parents by offering online options. Hire and train a reliable team to assist you. Listen to feedback from kids and parents to improve your trips continuously. Keep meticulous financial records and adhere to proper accounting practices. Remember, perseverance and adaptability are crucial in the journey of starting and running a successful student trips business.
Good luck
Home-Based Small Business Ideas
21. Homemade Product Business
If you love making things yourself (or know someone who does), you can turn that hobby into a business! Even if you make your products somewhere else, like a special room, kitchen, or workshop, you can still sell them from your own home.
When you make the things you sell, you can save money, make them even better, and make them just right for the people who want them.
So, if you have a talent for making things, think about starting a little business of your own. You never know where it might take you.
Sell Candles, Start a Jewelry Business, Sell Makeup Online,  Sell Art Online, Sell Food Online, Start a Clothing Line and Make Enamel Pins. 
Remember, you can turn any of these ideas into fun and exciting businesses that people will love.
22. Data Entry Specialist
Lots of companies need people called data entry clerks to help them put information into their computers and spreadsheets. If you are good at using a computer and typing, this could be a job for you!
23. Audio-Visual Editing Business
As of March 2021, there are 1.75 million podcasts that people can listen to. Companies want to talk to customers using sound and videos. But, some companies don't have enough time or skills to make these sounds and videos themselves. That's why they need help from audio and video editors. These editors are needed to make awesome content that people want to see and hear.
24. Candy Peddler
If you lived in a friendly neighborhood in the South, you might know someone called the "Candy Lady". This person sells yummy treats and fresh fruits and vegetables. They can start this home business if everyone trusts them. The Candy Lady helps the community by offering tasty snacks and healthy foods, especially if it's difficult to find them nearby.
25. Voice Recording Artist
Do you know about podcasts and videos? People make them to share interesting things with others. When creating these, some people understand the importance of having someone with a great voice to make it sound really good. This person is called "voice talent." They can make the podcasts and videos sound professional and exciting!
There are different jobs for voice talent, like:
Making the beginning and ending parts of a podcast.
Telling stories in videos so people can understand them better.
Recording audio for audiobooks so people can listen to stories.
Building Your Business the Right Way and Making a Meaningful Impact
✅ Don't do anything against the law.
✅ Don't put anyone's safety at risk just to make money.
✅ Each year, you'll need to fill out a tax form about your earnings.
✅ Before you start doing anything, find out if you need special permission, insurance, or training.
✅ Think about ideas that can help your community or charities, not just about making money. It'll also look good on your resume and make you feel good.
✅ Many people have interesting ideas, but only a few make them real.
✅ Whether you have a huge idea or just want some extra money, you need to begin before having a business of your own!
Starting a Small Business: FAQ
What are the types of small businesses?
Sole Proprietor: Owned and operated by one person.
Partnership: When two or more people run the business together.
Limited Liability Company (LLC): Offers limited liability protection to owners.
Corporation: A separate legal entity from its owners, offering liability protection.
What business should I choose?
The choice of a business depends on various factors such as your interests, skills, market demand, and budget.
What do I need to succeed in a business?
Communication skills, Adaptability, and Problem-solving ability.
Which business type is best?
Sole Proprietorships are a popular business type for entrepreneurs starting due to their simplicity and low administrative burden.
What are the most successful small business ideas?
1. E-commerce Retail
2. Personal Fitness and Wellness Coaching
3. Homemade Product Business
4. Blogging Entrepreneurship
5. Print-on-Demand Business
6. Drop shipping business
7. Real Estate Business
What are the top growing small businesses in recent times?
1. Technology and Software Development
2. E-commerce and Online Retail
3. Health and Wellness Services
4. Digital Marketing and Social Media Management
5. Subscription Box Services
6. Specialty Food and Beverage Stores
7. Renewable Energy Solutions
8. Remote Work and Co-Working Spaces
9. Mobile App Development and Software Services
10. Personalized and Custom Products
11. Eco-friendly and Sustainable Products.
Read More: Most Profitable Business to Start with 10k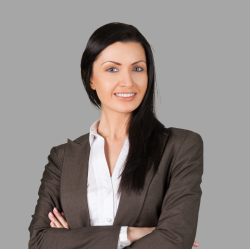 Latest posts by Dollar Catalyst
(see all)