State Farm car insurance got a good score of 4.4 out of 5. Our experts examined their prices, discounts, how happy customers are, and how strong they are financially. They did better than most in a study by J.D. Power and got the highest rating, A++, for how well they manage money from AM Best.
State Farm is a big car insurance company in the U.S. They've been around a long time, since 1922. They did a lot of car insurance business in 2022, about $45.6 billion! They had more customers than other companies, like Progressive.
Lots of folks like talking to local insurance agents. State Farm has over 19,500 agents all over the U.S., except for two states. So, you might find a State Farm agent nearby if you need help with car insurance.
1. State Farm Insurance Brief Overview
State Farm Car Insurance Cost
State Farm is usually affordable for drivers who recently had an accident or DUI. But if you have bad credit, it might be costly. It's cheap in some states, saving around 21% compared to the $2,008 average. However, it's not as cheap if you're in California, Hawaii, Massachusetts, or Michigan due to different rules.
State Farm Car Insurance Rates by Age
How old you are can change how much you pay for State Farm car insurance. If you're a new and young driver, you might have to pay thousands more compared to older and experienced drivers. Here's an idea of how much it might cost each month and each year for different age groups.
| | | | |
| --- | --- | --- | --- |
| | State Farm Average Monthly Cost | State Farm Average Annual Cost | |
| | | | |
| | | | |
| | | | |
| | | | |
Keep in mind that these costs are subject to change in the future.
Comparing Full Coverage Options from State Farm
As you look at different car insurance companies like State Farm, it's clear that comparing them will help you see which one is cheaper and better. We're here to help you choose wisely based on what you want and need.
2. Different Auto Insurance Plans Offered by State Farm
State Farm is a great choice for cheap car insurance. It's good for both regular and young drivers. They have many plans, even if you've had some driving issues. They offer different coverage choices, like:
Collision insurance
If you crash your car into another car or something like a pole, collision insurance pays to fix or replace your car. You might not have to get it, but if you're borrowing money for your car, the lender might make you get it.
Comprehensive insurance
It helps when your car gets damaged by theft, fire, or hitting an animal. It pays for repairs or a new car. You might not need it by law, but if you can't buy a new car, lenders might ask you to get it. It keeps you driving even if something terrible happens.
Uninsured and underinsured motorist coverage
when someone else causes a car accident. It pays for your medical bills, lost wages, and suffering costs. If the other driver doesn't have insurance, it also helps with your expenses. But the coverage is like your own liability insurance.
Liability coverage
Liability coverage helps if you cause an accident. It pays for the other person's medical bills, fixes their car, and repairs their stuff. Every state needs this except New Hampshire. But even in New Hampshire, you need insurance to pay if you cause trouble.
Medpay coverage
Medical payment coverage will cover medical bills if you or your passengers were injured in an accident. You can use Medpay to supplement your health insurance policy if your coverage limits are low. Some states call this PIP.
3. When State Farm's Rates Are High
State Farm usually has affordable car insurance for most drivers. But sometimes, some drivers might need to pay more. The cost of insurance depends on how likely you are to make a claim, which could cost the insurance company money. You can try to lower your insurance cost by knowing the things you can control.
Certain factors can affect your insurance costs, like:
📝 Crashes you caused lately
📝 Breaking traffic rules
📝 Your money history
📝 Car's kind and age
📝 Where you live
📝 How old you are
📝 If you're married
4. State Farm Auto Insurance Savings
We checked prices and found State Farm has cheap car insurance for students. They give big discounts, up to 25%, which can last till you're 25 years old, even after college.
Young drivers under 25 can join the Steer Clear program. It's an app that teaches safe driving and gives up to 20% discount.
State Farm gives you different ways to save on your car insurance. Here's how:
Bundle Discounts: If you have other types of insurance with State Farm, like life or home insurance, you can combine them and save money on your car insurance.
Multi-Car Discount: If you insure more than one car on the same policy, you can get a discount.
Accident-Free Savings: If you don't have any accidents for three years, you'll get a discount.
Good Driving Reward: If you drive well for three years (no tickets or at-fault accidents), you'll earn a discount.
Defensive Driving Course: If you take a defensive driving course, you can pay less for your insurance.
Good Student Discount: If you're a full-time student with decent grades, you'll pay less.
Young Driver Savings: If you're under 21 and complete a driver training course, you'll get a discount.
Distant Student Discount: If you have a student under 25 on your policy who lives away and doesn't drive much, you'll pay less.
Car Features Savings: Newer cars or older cars with certain safety features can lead to lower costs for medical payments coverage.
Anti-Theft Discount: If your car has an alarm or anti-theft devices, you'll get a discount on your insurance.
Remember, these discounts can help you keep more money in your pocket!
5. How to File a Claim
Getting money from State Farm if something terrible happens is quite simple. You can talk to your insurance agent for help. Or, you can use their app or call 1-800-732-5246 to talk to someone.
If it's not your fault and you're using the other person's insurance, you need their name, policy number, when it happened, and what happened. Then you can file a claim online or by phone. State Farm's people are good at making things easy for you.
Are there age requirements for State Farm's insurance coverage?
Some car insurance companies, like The Hartford, want drivers to be 50 or older to join. Others, like State Farm, only need you to be legally allowed to drive. But how much you pay might change depending on how old you are.
what does state farm renters insurance cover?
State Farm renters insurance typically covers personal belongings against events like theft, fire, or vandalism, and also provides liability protection in case of accidental damage or injuries to others within the rented property.
6. Home Insurance by State Farm
State Farm's home insurance is usually cheaper than what most people pay for home insurance across the country. A report from NAIC said the average homeowner paid about $1,249 each year for home insurance in 2018. State Farm is one of the best choices for home insurance, especially for new homeowners.
State Farm Home Insurance Pricing
For the latest pricing details, please visit the Farm Insurance website using the following link: State Farm Insurance. Keep in mind that prices may change in the future, so it's recommended to visit their website for the most up-to-date information.
7. Home Insurance Savings at State Farm
State Farm gives you ways to save money on your home insurance:
Bundle and Save: If you get both home and auto insurance from State Farm, you could save up to $1,073.
Secure Home Discount: If you have alarms or monitoring systems for fire, smoke, or burglary, you might get a discount.
Strong Roof Discount: If your roof can handle impacts, like shingles that resist hail, you could pay less for your insurance.
8. Home Insurance Cost Influences
Home insurance costs depend on a few things. First, where you live matters a lot – some places have higher prices. If you've asked for money from your insurance recently, it might cost you more. Special things at your house, like a pool, can also make it cost more. If your house would be expensive to fix, the insurance will cost more. If you're okay with paying more if something happens, the insurance will be cheaper overall.
Home insurance cost depends on where you live, if you had past claims, your home's features, and how much coverage you need.
Location: Some places have high costs, like coastal areas. Inland areas usually cost less.
Claims: If you had recent claims, your cost might be higher.
Home Features: Pools or trampolines can raise costs due to more risk.
Coverage: If your home is worth more, coverage costs more for repairs.
Deductible: Choosing a higher deductible can make your cost lower.
9. Coverage with State Farm Home Insurance
State Farm offers comprehensive Home Insurance coverage to safeguard your residence and belongings. This includes:
Dwelling Coverage: This shields your home's physical structure and any attached structures.
Other Structures: Protection extends to structures like garages, pool houses, greenhouses, and sheds.
Personal Property: Your possessions, such as furniture, appliances, and clothing, are covered.
Loss of Use/Additional Living Expenses: If your home suffers damage from a covered event, this coverage assists with hotel stays, food, and related expenses.
Personal Liability: In case of injuries on your property, this coverage safeguards you from legal liabilities for bodily harm or property damage.
Medical Payments: Covers injuries sustained by others on your property.
For more details, please visit State Farm Insurance. Remember, so it's advisable to check their website for the most current information.
State Farm offers a few extra options:
Personal Liability Umbrella Policy: This is like an extra layer of protection. While regular home insurance usually covers around $100,000 to $500,000 for personal liability, this policy can cover even more if needed.
Flood Insurance: This add-on covers losses caused by floods. If flooding happens, you're covered.
Earthquake Insurance: If an earthquake causes damage to your home, stuff, or other buildings on your land, this insurance helps cover those losses.
10. Is State Farm Life Insurance Good?
If your family needs money from you or you owe money that could trouble your family if you're not around, life insurance is important. It helps them with money if you pass away. It's like a safety net for your finances and is usually a good idea for your money plans.
11. State Farm Online Life Insurance
Term Life Insurance: This covers you for a specific time, like 5 to 30 years. It's good if you need protection for a short period, like paying off a loan or supporting your kids while they grow.
Whole Life Insurance: This helps your family if something happens to you. It gives them money for lost income, mortgages, or education. Plus, it builds savings over time that aren't taxed.
Universal Life Insurance: This is flexible protection that also grows savings without taxes. It can cover more than one person, like a couple.
Remember, these are ways to make sure your loved ones are taken care of if something happens to you.
12. State Farm's Car Insurance Contenders
Compare State Farm vs. Progressive
Progressive Auto Insurance is kind of like State Farm in terms of price. You can get quotes on their website or from an insurance agent. But, Progressive also works with special helpers called brokers to find prices from different insurance companies. They give discounts if you get different insurance together, like for boats and ATVs. State Farm focuses more on regular bundles like home and life insurance.
Compare State Farm vs. GEICO
Both competitors are cheaper than most in the industry. GEICO Auto Insurance gets both good and bad reviews for how it handles claims. People usually like help from claims adjusters, but sometimes it's not smooth when claiming against others.
Compare State Farm vs. Nationwide
State Farm is cheap and good, but Nationwide lets you get quotes online and adds discounts automatically. Both are competitive, but State Farm is usually cheaper. Nationwide has extra coverage like gap insurance and forgiveness, while State Farm doesn't. Nationwide suits tech-savvy drivers who want quick quotes, while State Farm lacks some coverage.
FAQ

State Farm Insurance
Does State Farm sell rideshare insurance?
You can use one insurance for both regular and rideshare driving, but not all states offer this option.
Is State Farm a good insurance company?
State Farm is a really good insurance company. We rated it 4.6 out of 5. They have affordable car and home insurance, and the best prices for renters insurance.
Does State Farm offer health insurance?
State Farm sells different types of insurance, like health, life, disability, and pet insurance, as well as coverage for businesses and accidents.
how to cancel state farm insurance?
To cancel your policy, write a letter or online message with your policy info and reason. The company will respond with a solution.
who owns state farm insurance?
State Farm is like a team. People who have State Farm insurance are part of the team and own the company together. It's not owned by investors. State Farm Insurance is a group of companies that sell different types of insurance in the US and Canada. They cover things like property, accidents, and life.
what does renters insurance cover state farm?
Renters insurance helps protect your stuff if bad things happen. It pays for things like fire and smoke damage, and also some types of water damage. If your place gets messed up, it might help pay for you to stay somewhere else for a while.
Summary

of State Farm Insurance
State Farm Insurance reviews generally highlight positive customer experiences, praising their responsive customer service and wide range of coverage options, making it a popular choice for reliable insurance solutions.
Keep Reading: Haven Life Insurance Reviews 2023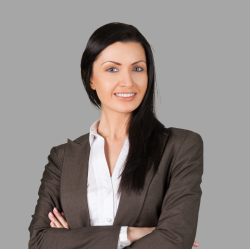 Latest posts by Dollar Catalyst
(see all)