When it comes to making money online, Swagbucks and InboxDollars are two popular options. They're like special websites where you can earn rewards and cash. In this comparison, we'll look at Swagbucks vs InboxDollars and what makes each of them unique.
We'll explore the cool stuff they offer, how much you can make, and what it's like to use them. By the end, you'll have a better idea of which one might be right for you.
Which Platform Puts More Cash in Your Pocket?
Swagbucks vs. InboxDollars
If you want to make money right away, InboxDollars is a good choice. But if you're okay with earning more for what you do and want to turn your earnings into cash or gift cards, then Swagbucks is the better option for you.
Swagbucks: Unveiling the Powerhouse
Swagbucks, often regarded as a powerhouse in the online rewards industry, offers a multitude of ways to earn money. Swagbucks presents an enjoyable and practical way for individuals to accumulate rewards and freebies through everyday online activities. Highly recommended with a 4.6 ★ rating.
Let's delve into the various ways you can earn on Swagbucks:
1. Paid Surveys
Earning money with Swagbucks is as easy as giving your thoughts. They offer you various surveys on all sorts of topics. Just share your opinions, and you'll collect Swagbucks (SB) points. Later, you can turn these points into real cash or gift cards. It's a simple way to make some extra money
2. Cashback on Shopping
Swagbucks allows you to earn cashback when you shop online through their website. They work with many online stores, and when you buy something through them, you'll get a part of your money back in SB points.
3. Watching Videos
If you like watching videos, Swagbucks gives you a special chance to earn. Just by watching short videos or ads, you can easily collect SB points.
4. Playing Games
If you're into gaming, you'll love what Swagbucks has to offer. They have a cool game section where you can have fun playing different online games and winning challenges to earn SB points.
5. Referral Program
Swagbucks also offers a referral program, allowing you to earn additional SB points by inviting friends and family to join the platform.
Pros 👍
Easy tasks for points.
Diverse reward options.
Generous referral program.
Cons 👎
Limited surveys available.
High payout threshold.
Time-consuming for earnings.
InboxDollars: The Contender
InboxDollars, while not as extensive as Swagbucks, offers its own set of lucrative opportunities for online earners. A recent survey on social media shows that InboxDollars gets a strong 4.67 ★ star rating from 2,459 reviews. Trustpilot also rates InboxDollars at 4.2 ★ out of 5 stars.
Related Article: Inboxdollars winit code | today
1. Paid Emails
One of the unique features of InboxDollars is that you can earn money simply by reading emails. Advertisers send promotional emails, and you receive cash rewards for viewing them.
2. Online Surveys
InboxDollars offers a range of online surveys, similar to Swagbucks. Completing surveys allows you to accumulate cash rewards that can be withdrawn via check or gift cards.
3. Watching TV
InboxDollars has a 'Watch & Earn' section where you can watch videos, TV shows, and ads to earn money. It's a great way to turn your leisure time into cash.
4. Cashback on Offers
The platform also provides cashback for trying out offers and deals from their partner companies.
Pros 👍
Cash rewards for activities.
Variety of offers and tasks.
Low payout threshold.
Cons 👎
Limited international availability.
Some low-paying tasks.
Frequent email promotions.
Comparing Swagbucks and InboxDollars
InboxDollars offers a slightly larger cash payout threshold ($30) compared to Swagbucks ($25), which may be advantageous for users who prefer reaching payout minimums sooner. Additionally, InboxDollars focuses more on paid emails and cashback for online shopping, while Swagbucks offers a broader range of earning opportunities, including surveys, games, and more.
1. Earning Potential
Swagbucks offers a broader range of opportunities to earn money, making it the preferred choice for those looking for diverse income streams. InboxDollars, on the other hand, excels in simplicity, with its paid email feature.
2. Payout Methods
Swagbucks offers a variety of payout options, including PayPal cash and gift cards, making it more versatile. InboxDollars primarily pays out via check, which may be less convenient for some users.
3. User Experience
Swagbucks is known for its user-friendly interface and well-organized website. InboxDollars, while functional, may not be as aesthetically appealing to some users.
Conclusion: Which is Right for You?
In the battle of Swagbucks vs. InboxDollars, the choice ultimately depends on your preferences and earning goals. If you value a broad spectrum of earning opportunities and user-friendly features, Swagbucks is your best bet. On the other hand, if you prefer simplicity and earning money through reading emails, InboxDollars may be the right choice for you.
Remember, both platforms have their strengths, and you can even use them in conjunction to maximize your online earnings. Whether you're looking for extra pocket money or a more substantial income stream, Swagbucks and InboxDollars have something to offer for everyone.
Now it's up to you to make an informed decision and start your journey towards earning money online. Happy earning! 🚀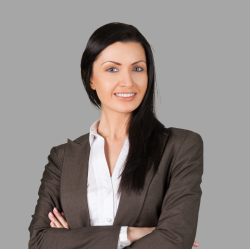 Latest posts by Dollar Catalyst
(see all)