In the fast-paced digital age, teens are not only seeking ways to earn extra cash but also to gain valuable skills and experience. We understand the need to provide innovative and unique side hustle opportunities for teens, and in this article, we're going to share 12 exciting options that can help them build their financial future.
35 Side Hustles for Teens to Make Money Online and Offline
1. Virtual Tutoring
With the rise of online education, teens can offer their expertise in subjects they excel at. Whether it's math, science, or a foreign language, virtual tutoring is a flexible and well-paying option for teens to consider.
2. Social Media Management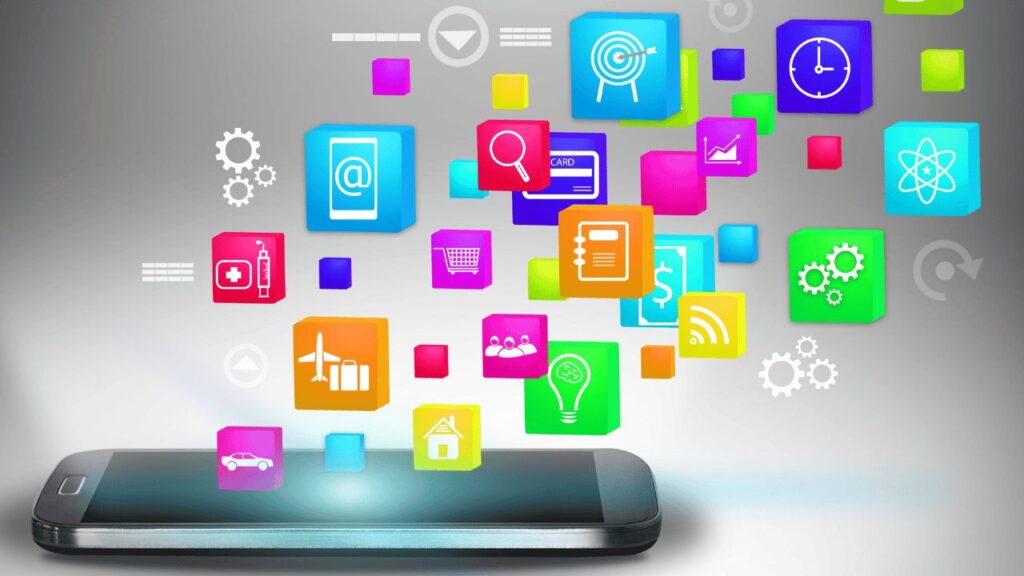 Teens are often tech-savvy, making them great candidates for social media management. They can help businesses create and curate content, schedule posts, and engage with their audience on platforms like Instagram, Facebook, and Twitter.
3. Freelance Writing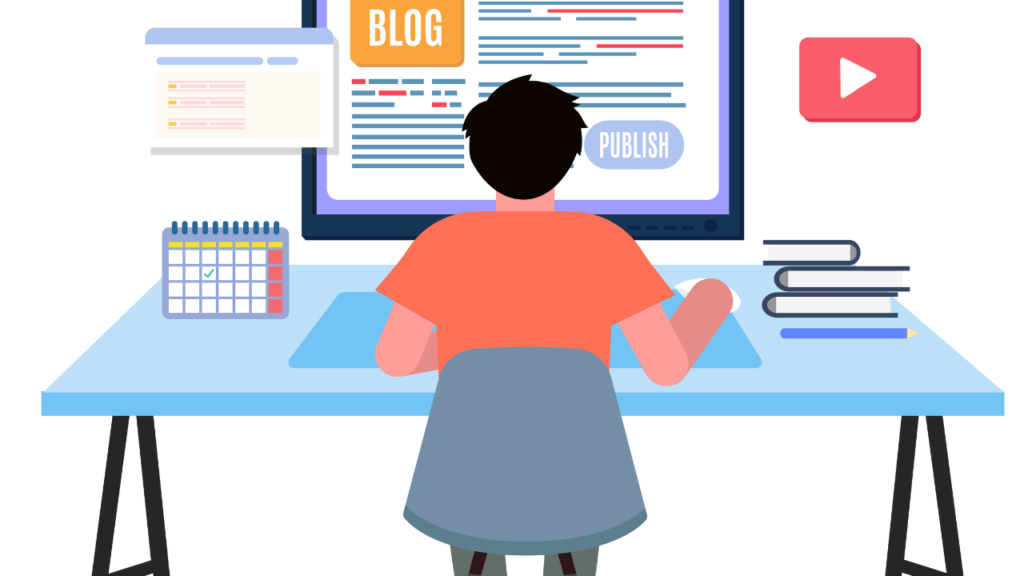 Many teens possess excellent writing skills, and freelance writing can be a lucrative side hustle. They can create blog posts, and articles, and even assist with academic writing, providing valuable content to various clients.
Related: Passive Income Ideas for Students – Start a Blog
4. Graphic Design
Creativity knows no age, and many teens have a knack for graphic design. They can create logos, social media graphics, and marketing materials for small businesses, helping them establish a strong online presence.
5. App and Website Testing
Teens can participate in user testing for apps and websites. This allows them to provide valuable feedback to developers, ensuring a better user experience for everyone.
7. Photography
Teens with a passion for photography can turn their hobby into a side hustle. They can take pictures at events, and portrait sessions, or even sell their photos on stock image websites.
8. Podcasting
Podcasting has gained immense popularity, and teens can host their shows on topics they are passionate about. This not only provides an outlet for creativity but also offers opportunities for sponsorships and advertising revenue.
9. Online Reselling
Teens can explore the world of online reselling, sourcing products from thrift stores, garage sales, or online marketplaces and then reselling them at a profit on platforms like eBay or Etsy.
10. YouTube Channel
Creating a YouTube channel can be an excellent way for teens to express themselves and build an online following. They can produce content on a wide range of topics, from gaming and fashion to educational tutorials.
11. Custom Handmade Crafts
For those teens with artistic skills, creating and selling custom handmade crafts can be a fulfilling side hustle. This might include handmade jewelry, candles, or other unique items on platforms like Etsy.
12. Language Translation
If a teen is bilingual or multilingual, they can offer language translation services. This can help businesses and individuals communicate more effectively in an increasingly global world.
13. Tech Support
Teens with strong tech skills can offer tech support services to those less tech-savvy. They can help troubleshoot computer issues, set up devices, and provide software assistance.
14. Virtual Assistant
Becoming a virtual assistant is an excellent way for teens to gain organizational and administrative skills. They can help with tasks like email management, appointment scheduling, and data entry.
ReadMore: Effortless Passive income for students
15. Personal Shopping
Teens with a flair for fashion can become personal shoppers. They can assist individuals in selecting stylish outfits and accessories, either in person or online.
16. E-book Writing
For budding writers,
creating
e-books can be a profitable side hustle. Teens can write and self-publish e-books on topics they are passionate about and sell them on platforms like Amazon Kindle.
17. Social Media Influencer
If a teen has a strong online presence and the ability to engage an audience, they can become a social media influencer. This can open doors to brand collaborations and sponsored content opportunities.
28. Content Editing
Teens with a keen eye for detail and a strong command of language can offer content editing services. They can proofread and edit written content for accuracy and clarity.
19. Digital Marketing
With a deep understanding of social media and online trends, teens can provide digital marketing services to small businesses. They can manage social media accounts, run advertising campaigns, and boost online visibility.
20. Smartphone App Development
Teens with coding skills can develop their smartphone apps or games. They can sell these creations on app stores or offer custom app development services to clients.
21. Virtual Event Hosting
In the era of virtual gatherings, teens can host and manage online events, such as webinars, workshops, and virtual parties, helping individuals and businesses connect in a digital world.
22. Resume Writing
Teens can assist job seekers by offering professional resume writing services. This can help individuals land their dream jobs with a polished and compelling resume.
23. Video Editing
With the rise of video content, video editing is in high demand. Teens can offer video editing services for YouTubers, vloggers, and content creators to enhance the quality of their videos.
24. Data Entry and Analysis
For those who excel at data-related tasks, offering data entry and analysis services can be a lucrative side hustle. Teens can assist businesses in organizing and making sense of their data.
25. Virtual Art Classes
Teens with artistic skills can teach virtual art classes to aspiring artists. This not only allows them to share their passion but also helps others develop their artistic talents.
Side Hustles for Teens: Offline Opportunities to Earn Money
26. Handyperson Services
Teens who are skilled in basic home repairs and maintenance can offer handyperson services. They can help with tasks like fixing leaky faucets, assembling furniture, and more.
27. Pet Sitting and Dog Walking
For animal lovers, pet sitting and dog walking can be a rewarding way to earn money. Teens can offer their services to busy pet owners in their neighborhood and enjoy the company of furry friends.
28. Gardening and Landscaping
Offering gardening and landscaping services can be a great physical activity for teens. They can help with lawn mowing, weeding, and maintaining outdoor spaces for homeowners in their community.
29. Event Planning
Planning small events, like birthday parties and gatherings, can be a fun and profitable side hustle for teens. They can help organize decorations, catering, and entertainment to create memorable experiences.
30. Personal Fitness Coaching
Teens with a passion for fitness and a commitment to a healthy lifestyle can become personal fitness coaches. They can help others achieve their health goals, by offering workout plans and nutritional guidance.
31. Car Washing and Detailing
Offering car washing and detailing services can be a lucrative side hustle. Teens can provide car owners with a spotless vehicle, both inside and out, in the comfort of their driveway.
32. Interior Decorating Consultation
Teens who have a knack for interior design can offer consultation services. They can help clients transform their living spaces, offering advice on colors, furniture, and decor.
33. Carpooling Service
Teens who have access to a vehicle can start a carpooling service in their community. This can help reduce traffic congestion and provide convenient transportation options.
34. House Cleaning Services
Teens can offer house cleaning services to busy families and individuals. This side hustle not only helps keep homes tidy but also provides a steady source of income.
35. Event Photography
For teens who love photography, event photography is a great option. They can capture special moments at weddings, parties, and corporate events, providing clients with lasting memories.
Conclusion
In a world full of opportunities, teens can explore various unique side hustles to earn money and gain valuable skills. From virtual tutoring to content creation and event planning, there's a side hustle for every passion and interest. Encouraging teens to pursue these ventures not only helps them financially but also prepares them for a brighter future. So, if you're a teen looking for ways to make some extra income, consider these 12 unique side hustle ideas. Your journey to financial success starts now!
FAQs About Side Hustles for Teens
FAQ 1: What is virtual tutoring, and how can teens get started with it?
Answer: Virtual tutoring involves helping students learn and understand various subjects through online platforms. Teens can get started by identifying their strengths in specific subjects, creating an engaging profile on tutoring websites, and marketing their services. They can offer assistance with homework, test preparation, and clarifying concepts.
FAQ 2: Is social media management a suitable side hustle for teens, and what skills are required?
Answer: Yes, social media management can be a great side hustle for tech-savvy teens. The skills required include content creation, scheduling posts, engaging with followers, and analyzing the performance of social media campaigns. Teens can offer their services to businesses looking to boost their online presence.
FAQ 3: How can teens break into freelance writing, and what types of content can they create?
Answer: Teens can break into freelance writing by developing strong writing skills, building a portfolio, and registering on freelance platforms. They can create various types of content, including blog posts, articles, essays, and even academic papers. Many clients seek talented writers for different niches.
FAQ 4: What are the steps to start a podcasting side hustle, and how can teens monetize it?
Answer: To start a podcast, teens should choose a niche they are passionate about, acquire basic recording equipment, and select a platform for hosting. They can monetize their podcast through sponsorships, affiliate marketing, merchandise sales, and advertising revenue as their audience grows.
FAQ 5: Are there any age restrictions for teens to participate in app and website testing?
Answer: Generally, there are no specific age restrictions for teens to participate in app and website testing. Developers often seek diverse feedback from users of all ages. Teens can sign up on testing platforms, follow the provided instructions, and contribute valuable feedback to improve user experiences.
FAQ 6: How can teens balance their side hustle with schoolwork and other responsibilities?
Answer: Balancing a side hustle with schoolwork and other responsibilities requires effective time management. Teens should create a schedule, prioritize tasks, and set aside dedicated time for their side hustle. Communication with parents and guardians can also help ensure a healthy balance.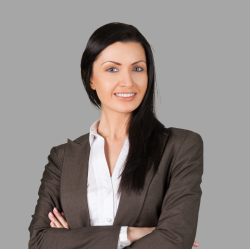 Latest posts by Dollar Catalyst
(see all)